Maggie
(previously Lacey)
Blue Tri Female
from the Smoke x Sweetie litter
4 years old!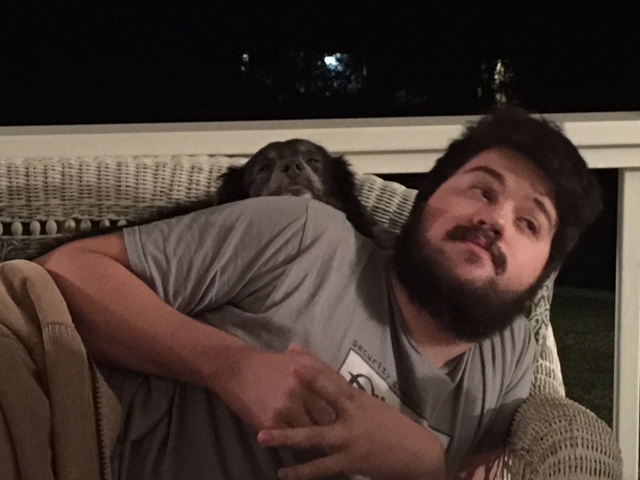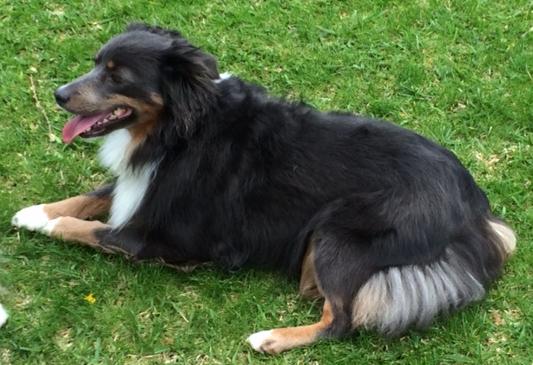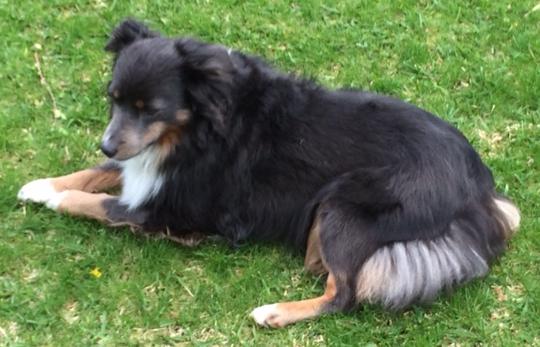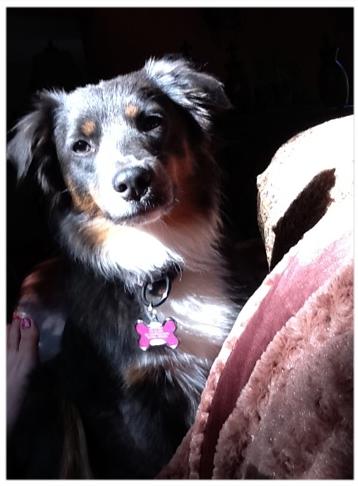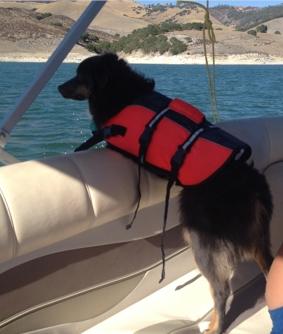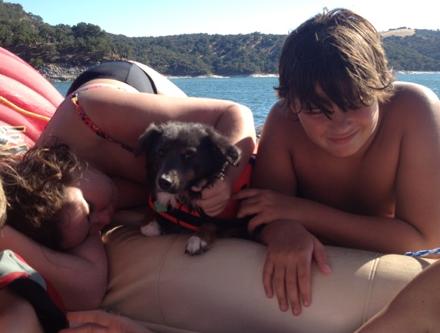 Lacey and her friend Bruiser have gone home with Jane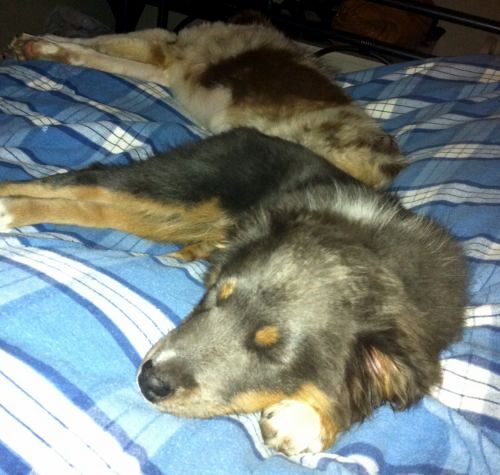 Maggie gets a lesson in digging from a pro - her friend Josie, the Catahoula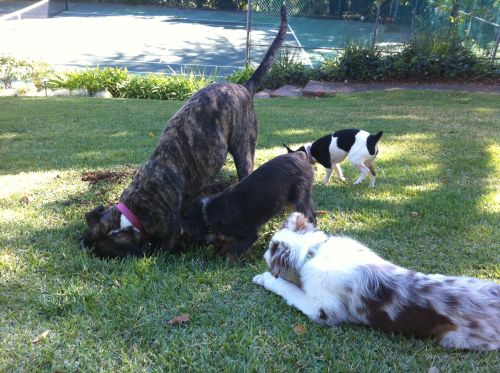 Black tri with the dilute gene, giving her coat the color of steel. This is not a recognized Aussie color, but it sure is gorgeous. Lots of copper trim on this girl too.
14 weeks old...

12 weeks old...

8 weeks old...



Four weeks old...

Three weeks old...

One week old...