Joy
Red Tri Female
from the Sweetie X Max litter
Keeping her old buddy Moose company...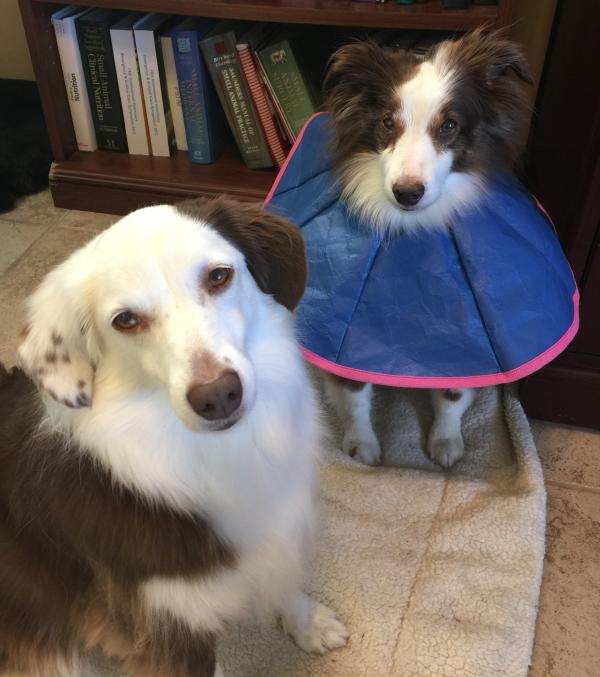 Joy has moved to West Virginia to join Farrah and Tom and three other Sweetie puppies!
Here she is with Moose, Zoe, & Crystal doing the zoomies :-)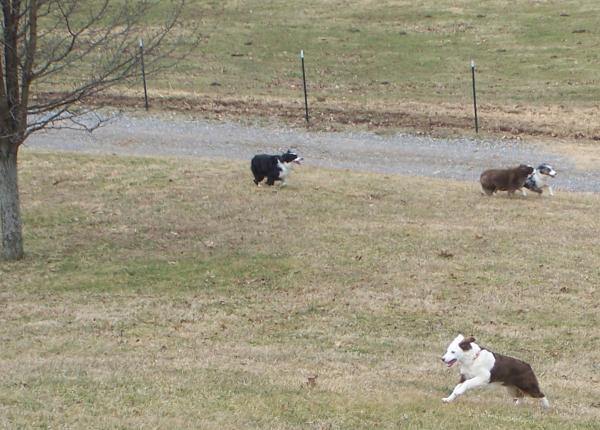 Keeping up with the pack!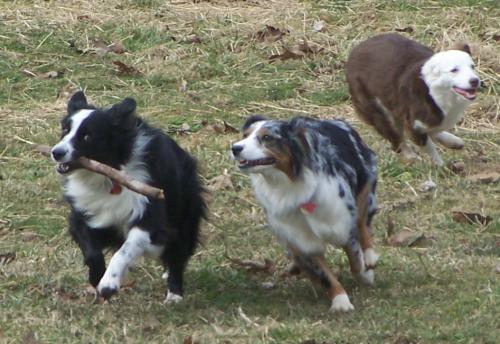 Sharing in the fun...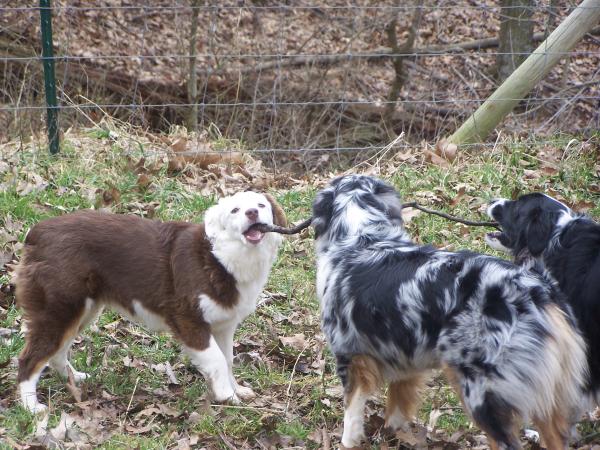 Meeting new friends!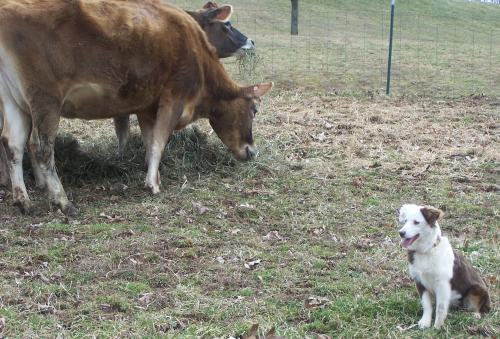 Joy's litter name was Magnolia. Maggi is a very friendly girl, confident and loves people. Her right eye is marbled.
Five months old...

Four months old...

Eight weeks old...

Four weeks old...

Two weeks old...