Born February 16, 2008 ...
seven weeks old...
five weeks old...
Time to explore...

Learn to drink water...

Learn to eat what the big dogs eat...

Work on climbing skills ...

And those important wrestling skills!

Learn to be brave...

Explore everything!






four weeks old...
Rascal and Rose have escaped the whelping bed...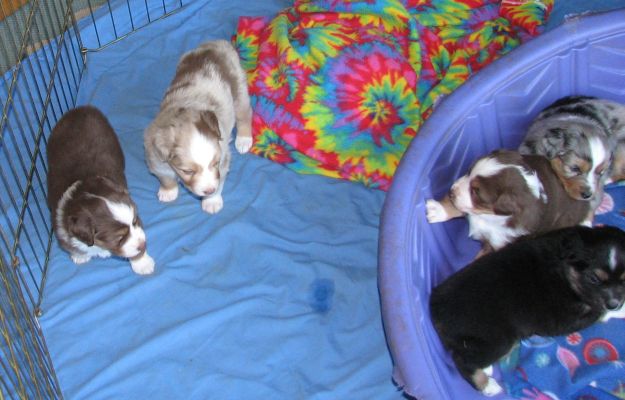 Waiting patiently for Mom to come back ...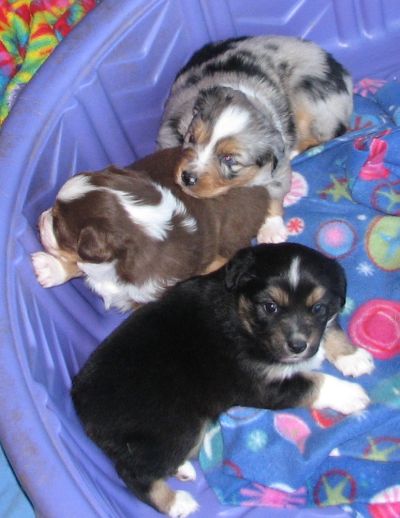 Here she comes now!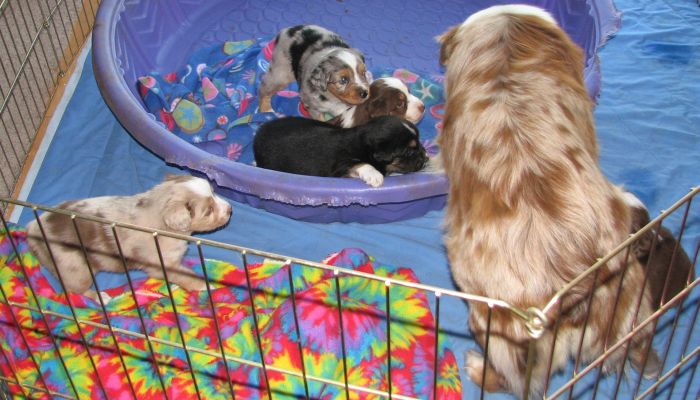 Getting back in, now that is another thing...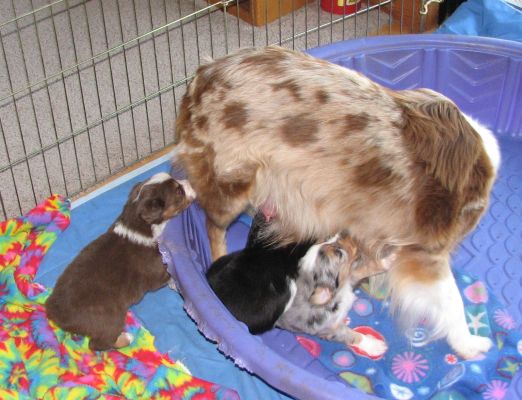 Note the red merle legs hanging out!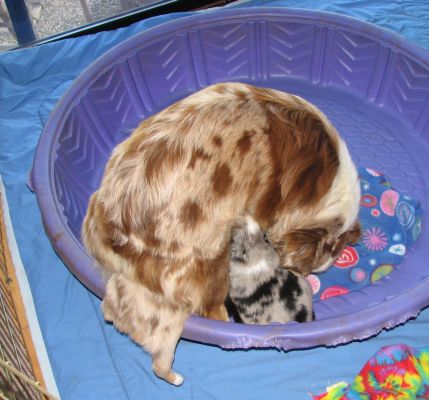 Time to move to the indoor/outdoor kennel!
Copyright © 2003-2008 KissMeKennels.com