IABCA International Champion
Tagalong's KissMe with Cinnamon



What's a girl to do when it's Hot!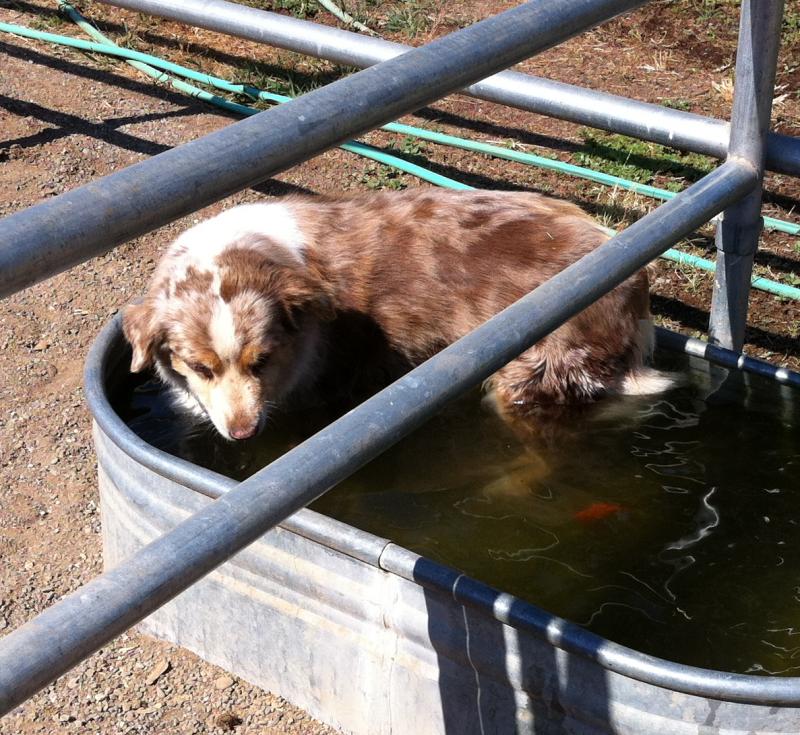 CH Tagalongs KissMe With Cinnamon, retired from showing/breeding, Chief Stock Tank Inspector
Note the goldfish sharing the tank with Cindi :-)
Cindi is a very striking red merle with two icy blue eyes. She was bred by Cindy Mayfield at Tagalong Kennels in Washington. She is about 17 inches and 30 lb. Cindi has the most outgoing personality of any dog I've ever met. She is extremely loving and will use both front legs to give me a big hug! She is very curious and wants to be involved in everything! Cindi loves to roughhouse with the older dogs, but give her some 7 week old puppies to babysit and suddenly she plays very gently. She is a solid and athletic dog, with great structure, movement, a gorgeous coat, and an extremely loving personality.

OFA - Hips Excellent, Elbows Normal
CERF - Normal - September 2009
CHIC - 2009
PRA-prcd - Normal

At her very first show (IABCA in Santa Rosa),
Cindi took BOB puppy and a Group 3 puppy.
We are so proud of this girl!
Thank you Cindy Mayfield!!

Cindi as an adorable puppy...

Cindi's Mom Sonny - you can see where Cindi got her unique personality...
Copyright © 2003-2006 KissMeKennels.com