| | | |
| --- | --- | --- |
| | X | |
Born March 25, 2020
Nine adorable puppies!

Click on their pictures to see more!

Scout
(litter name Foxy)
Blue Merle Female

Scout is now loved by Sue & Family!




Brixie
(litter name Donut)
Black Tri Female

Brixie now lives with Barb & Jon!

Breena
(litter name Porci)
Blue Merle Female

Breena is loved by Jim & Yolinda!


Fern
(litter name Hippy)
Blue Merle Female

Fern is now adored by Talia!

Shiloh
(litter name Pink)
Blue Merle Female

Shiloh is now love by
Kit & Kristine!

Rigi
(litter name Peg)
Black Tri Female

Rigi has gone to live with
Karen & Mike!

Lulu
(litter name Rocky)
Blue Merle Female

Lulu now lives with
George & Lisa & Sailor!

Ollie
(litter name Yin)
Black Tri Male

Yin has gone home with
Erin & Lucas & Kiddos!

Dyson
(litter name Yang)
Black Tri Male

Dyson now lives with
Kenny & Sonu & Family!
We are 7+ weeks old!
We are fully weaned now and Mom has gone to rejoin her friends.
Taffi has moved in and is the world's best babysitter dog!
Some random pics!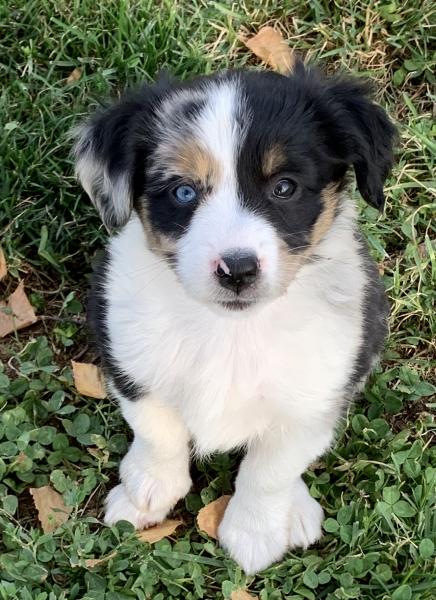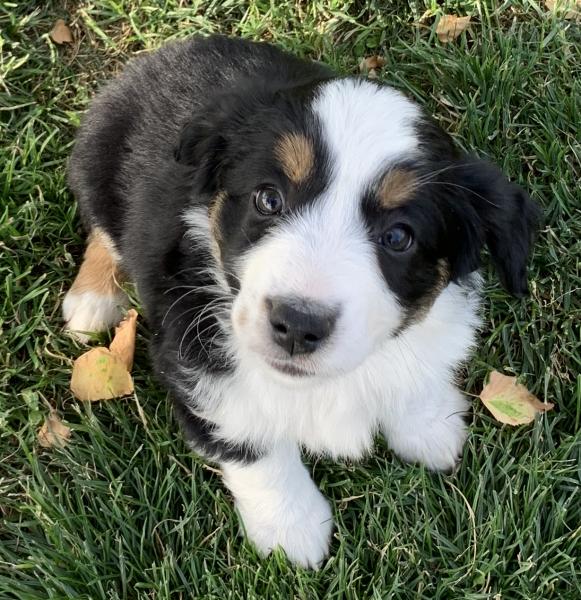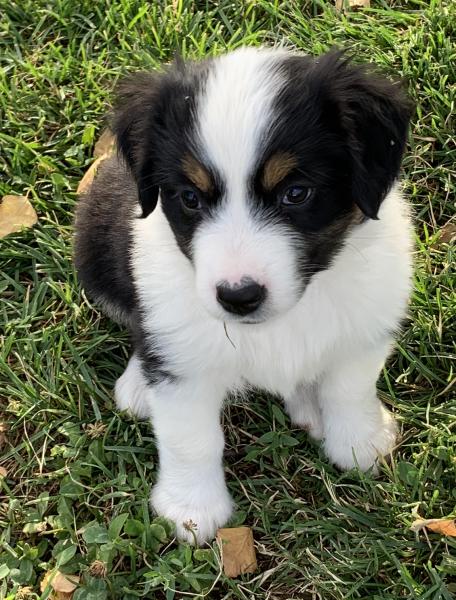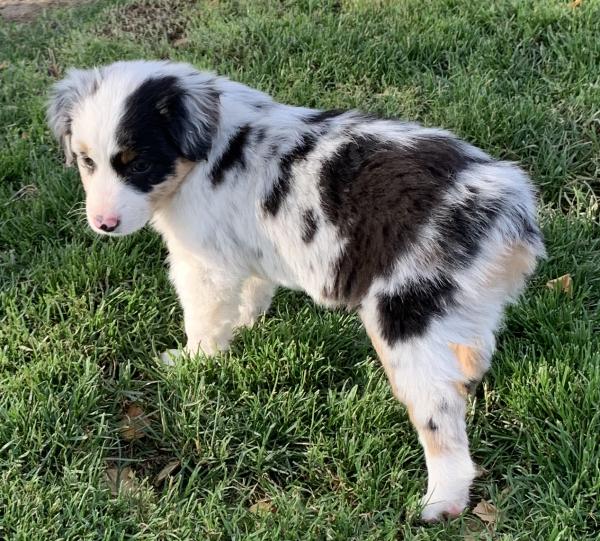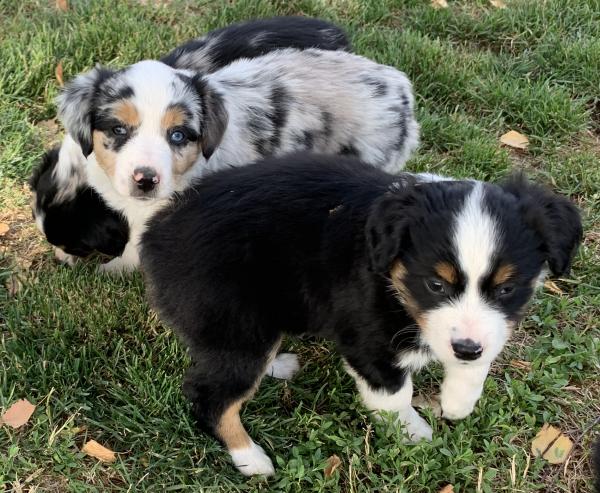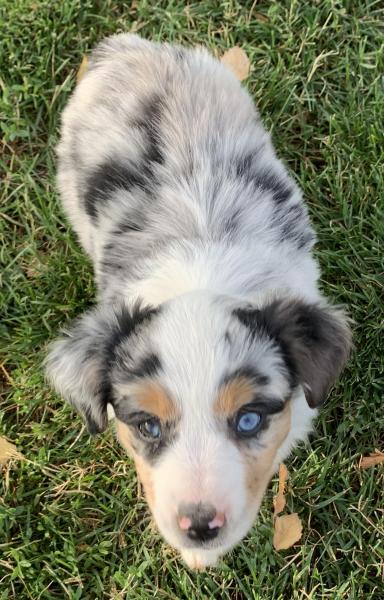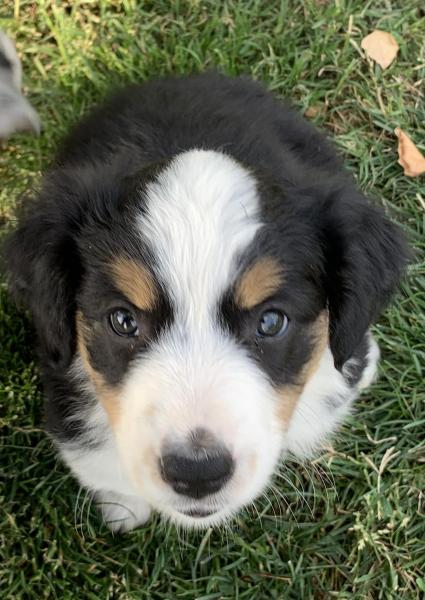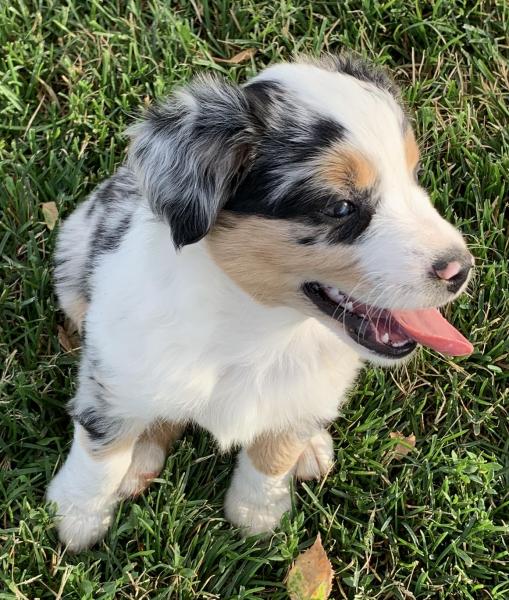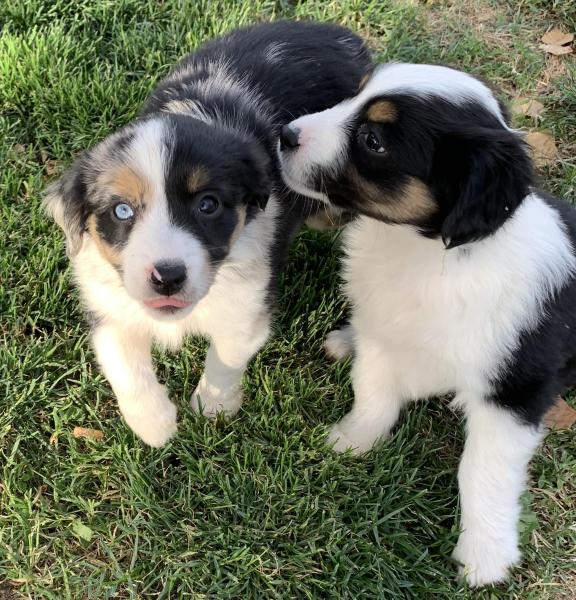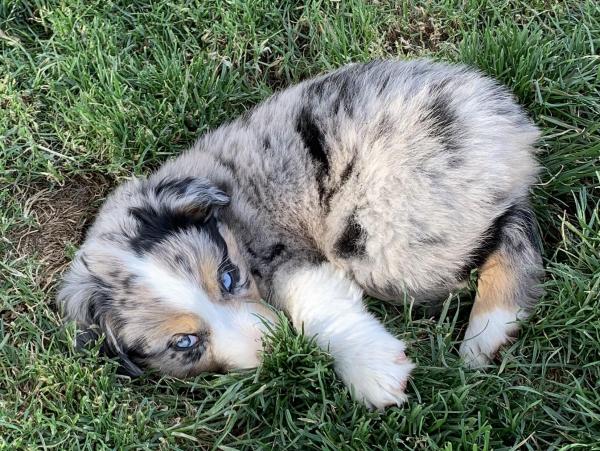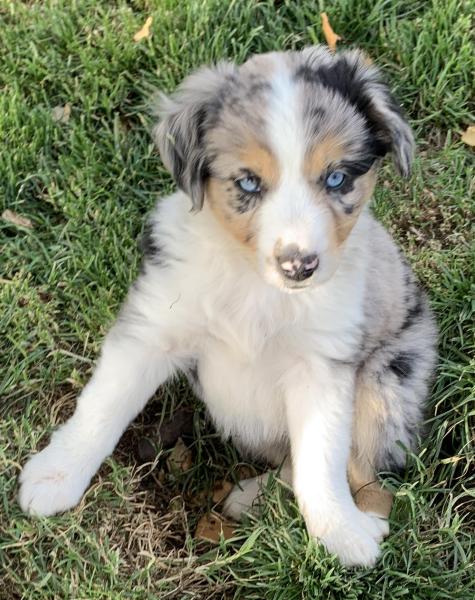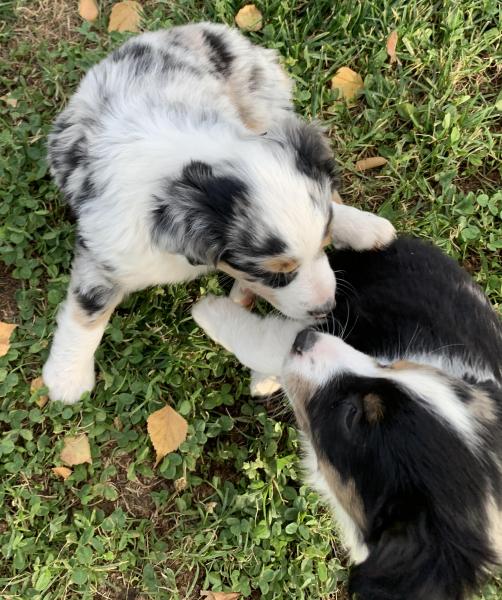 Road Trip!
First time in a crate - first time in the car - first visit to the vet!
Everyone received A+ on their physical!!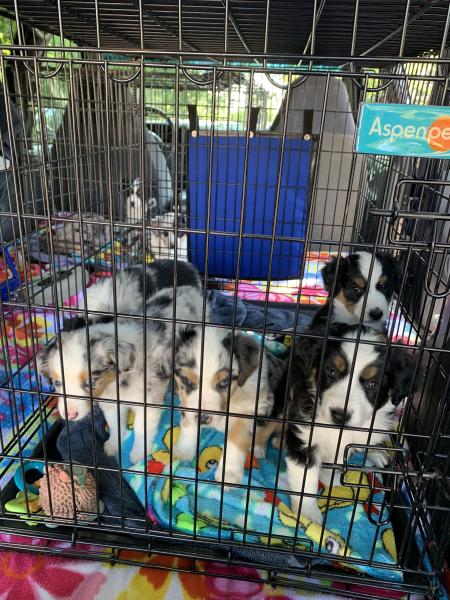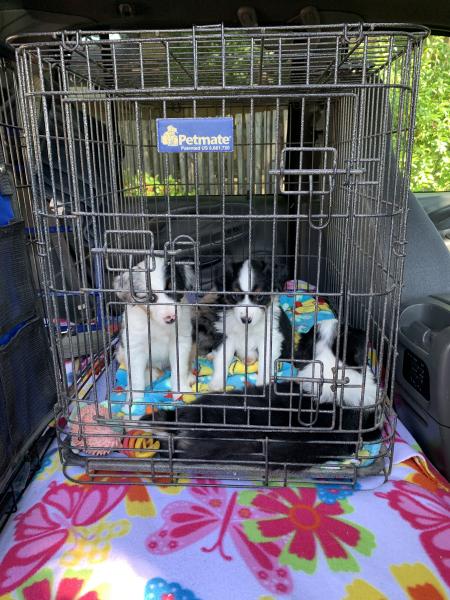 Hi from Hippy!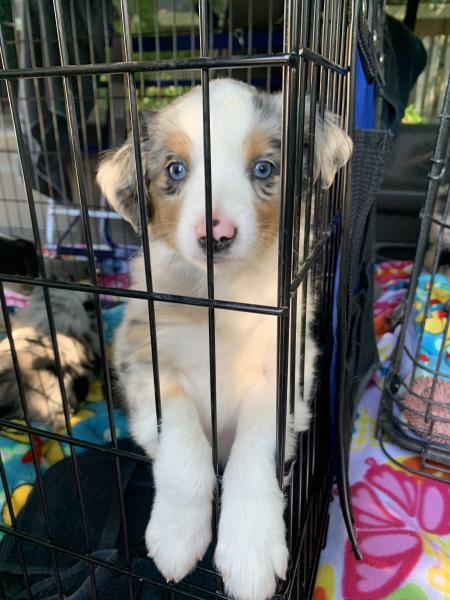 Now we are five!
Starting to wrestle and play and explore outdoors!
We are four weeks old!
Now We Are Three (weeks)!
Nine beautiful babies!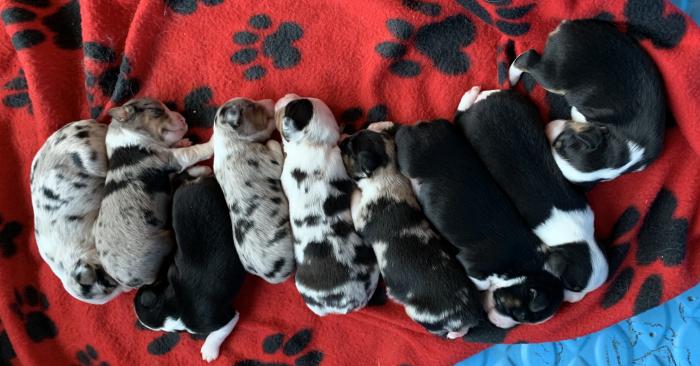 Good work, first time Mom!