Happy Birthday to me! I am 2 years old!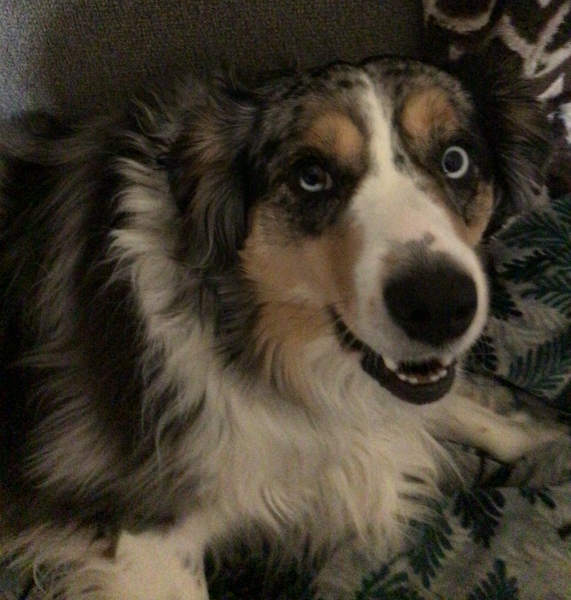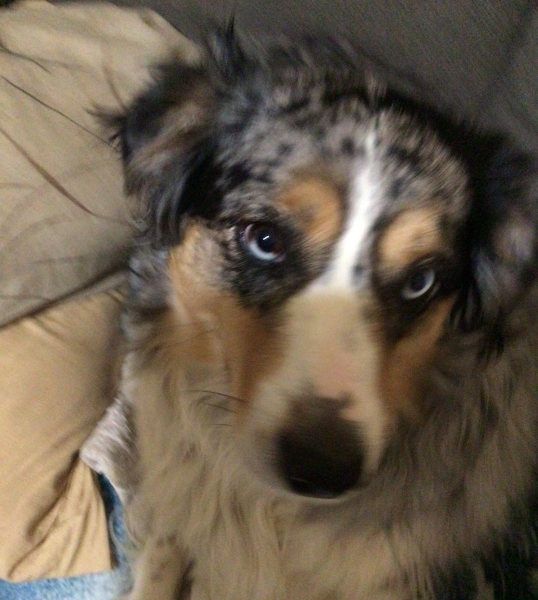 7 months and oh so sweet!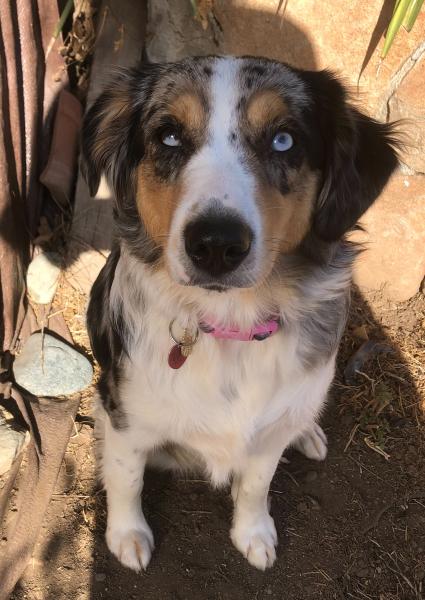 6 months - growing up!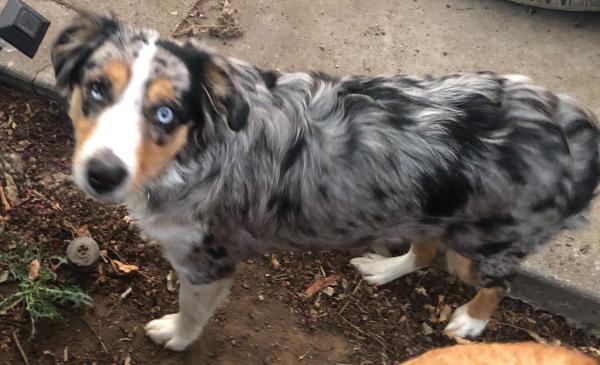 Play time with Cali!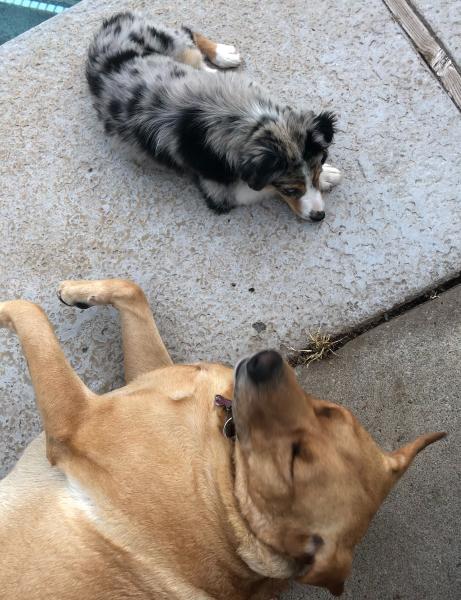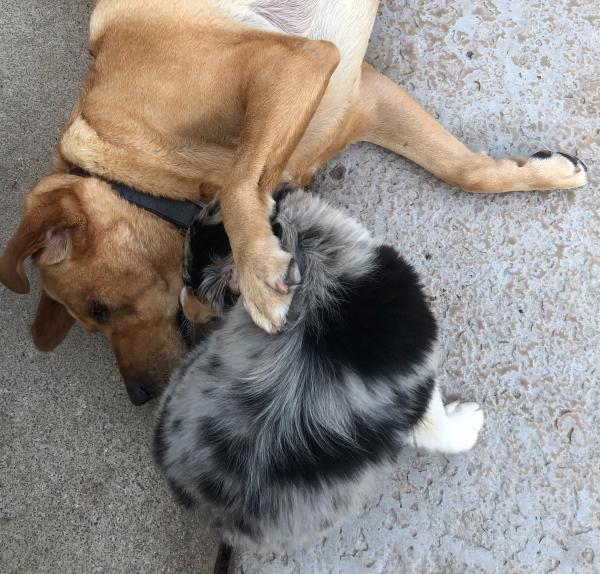 Ball Thief!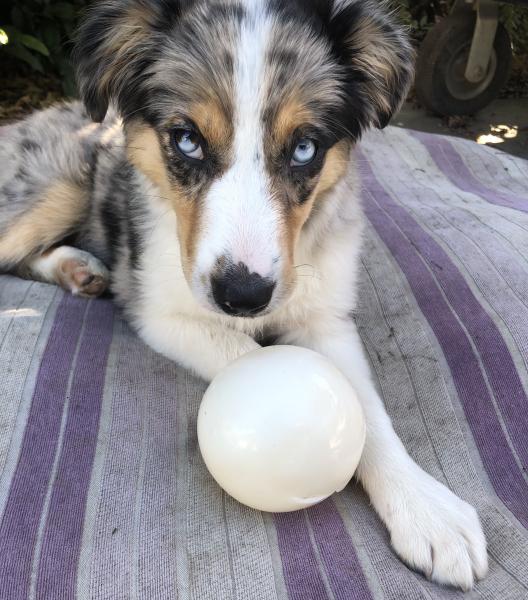 Shiloh has gone to live with Kit & Kristine!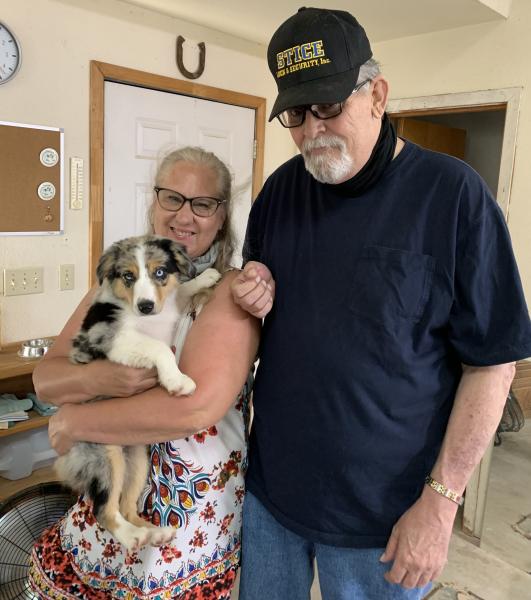 And her new buddy Cali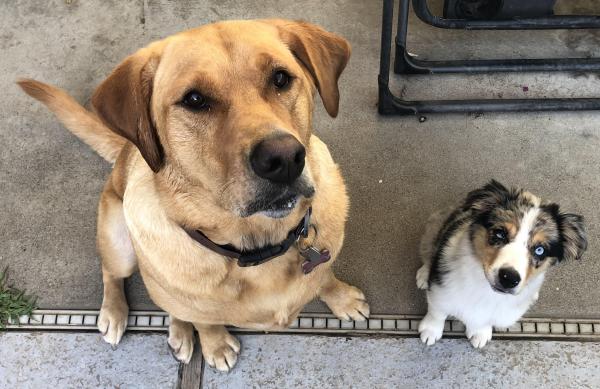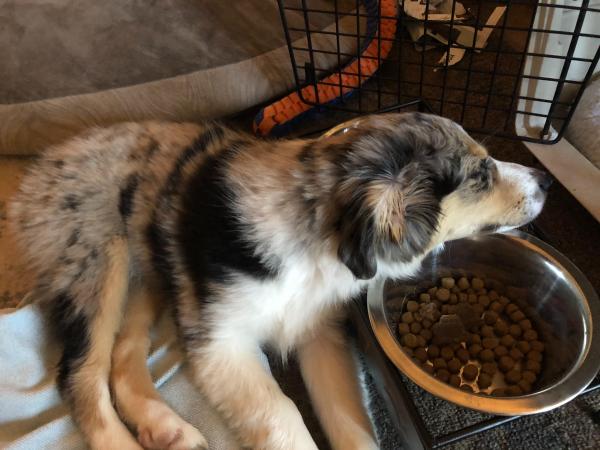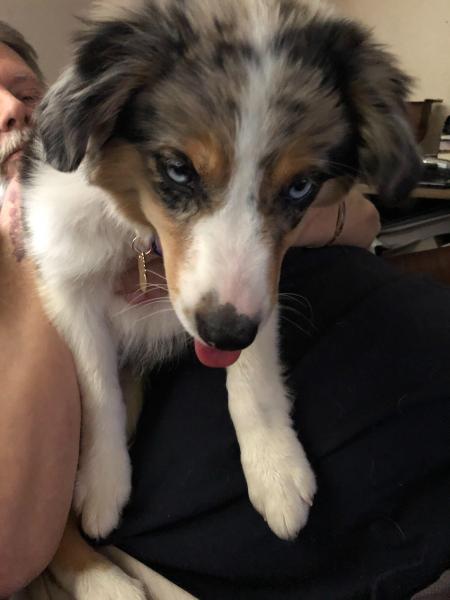 Pink is a blue merle female, smart as a whip, active and playful. She is looking for an experienced dog person who has lots of time for her! She gets along great with all the dogs, but she is mostly interested in people! Pretty much a velcro dog!! One blue eye, one marbled eye, totally adorable!!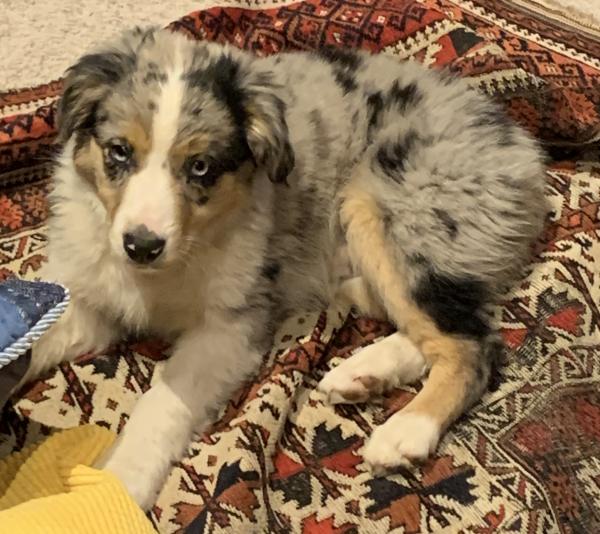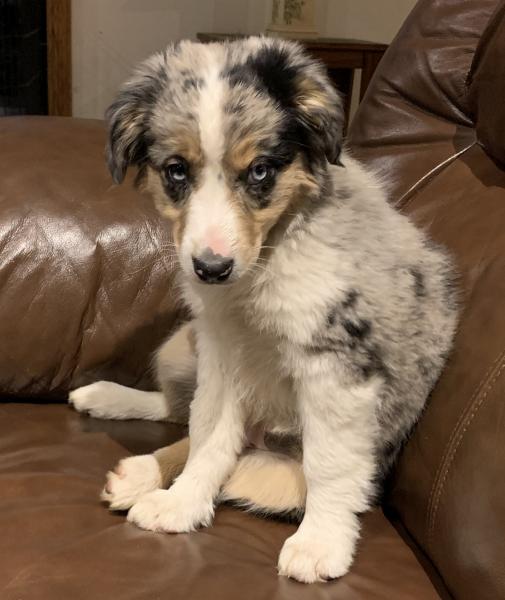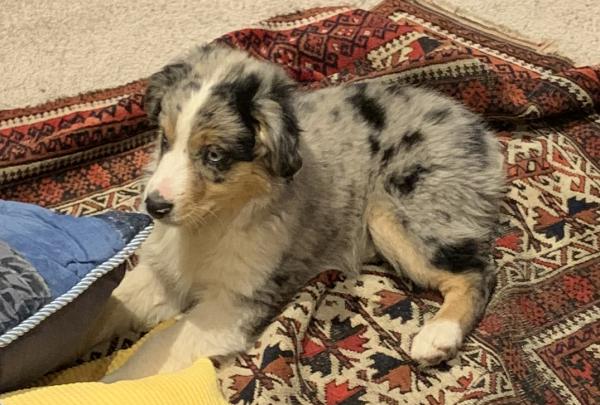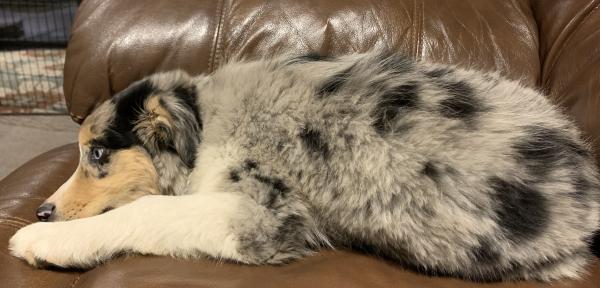 Super friendly and playful character!