Waiting for Santa?!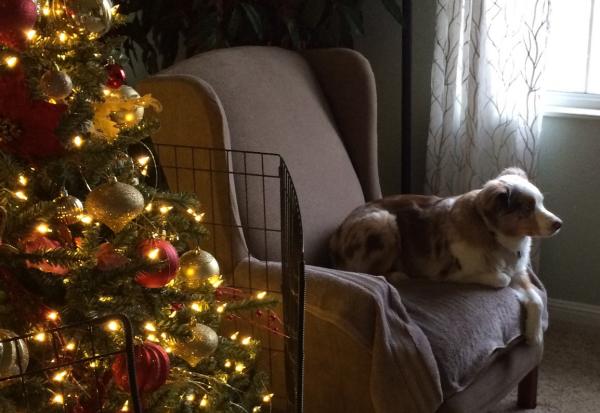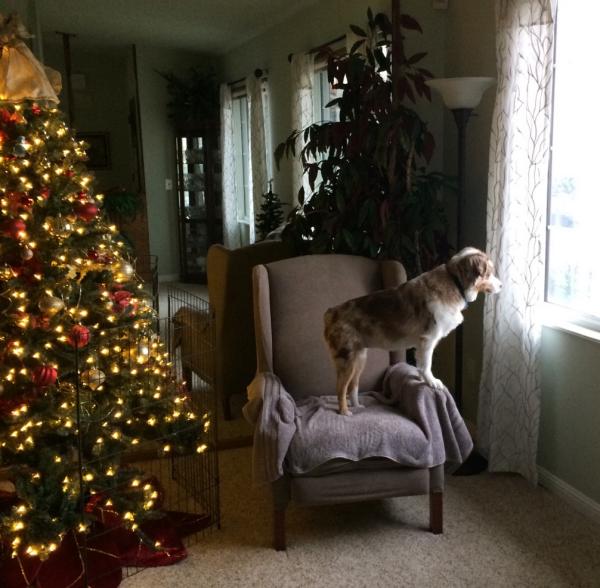 Darling Abby is loved by Pat & Carl!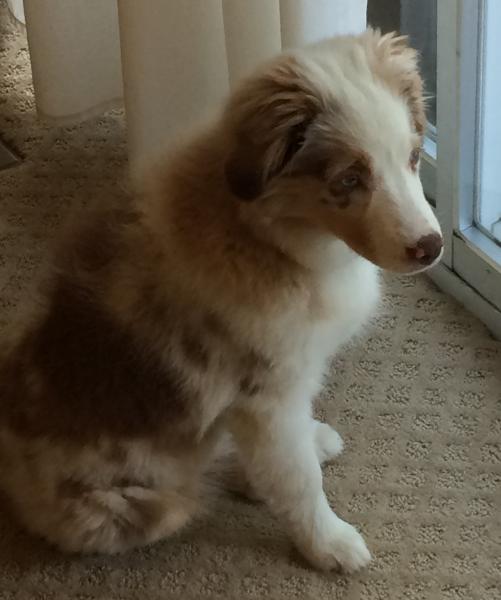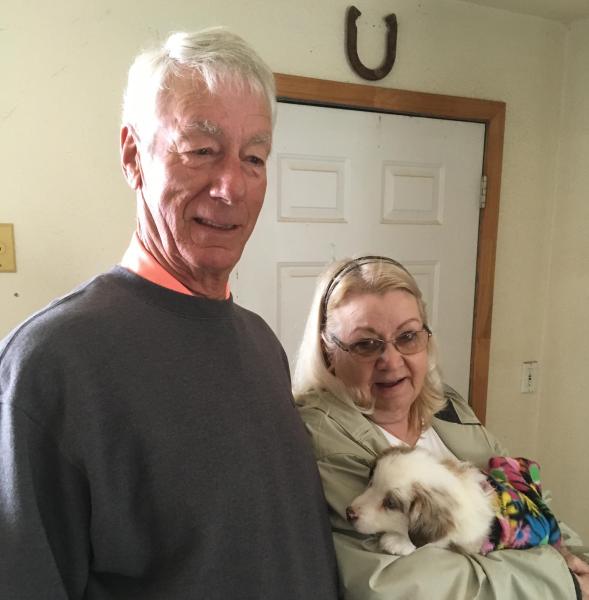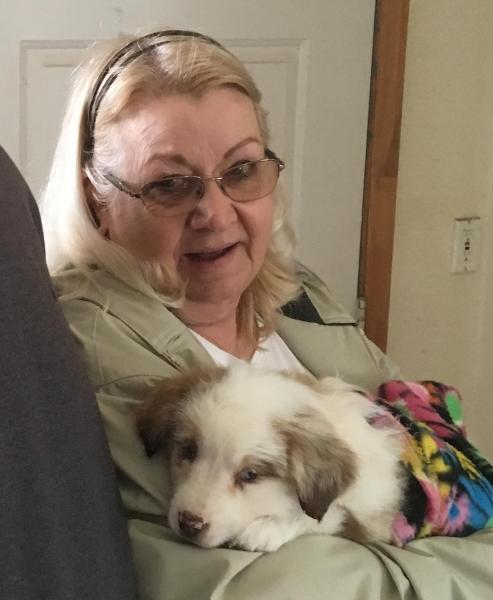 Pat made me this beautiful hand towel!!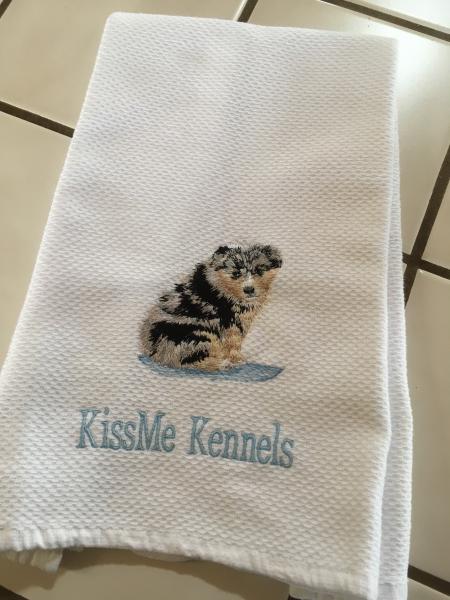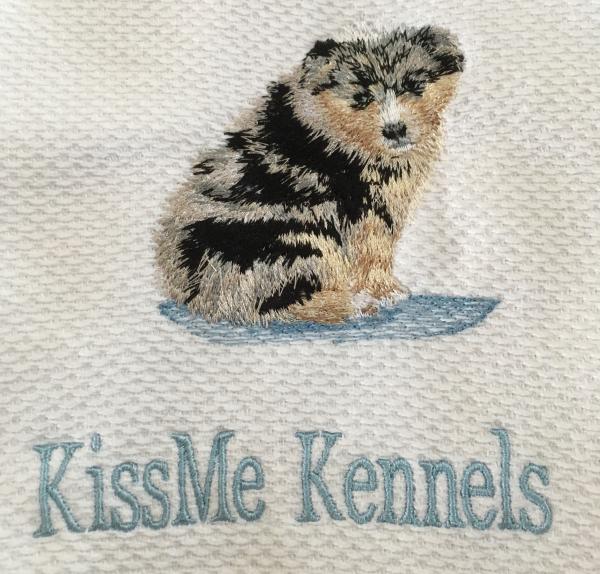 What an artist! Thank you Pat!!
Many years ago, Pat & Carl took Lady into their home and loved her.
That little boy in the dog bed (Aidan) is now all grown up!