KissMe Kennels Miniature Australian Shepherds
Born on March 18, 2006.

Click on our pictures to see more...

"PT Cruiser"
black tri male #1

"Sidney"
black tri female #2

"Pelle"
black tri male #2
Oh my! We are four weeks old!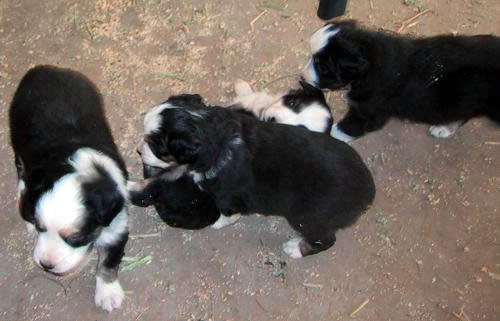 we are 3 weeks old now ...
| | | |
| --- | --- | --- |
| Gee, Mom's bed is more comfortable... | They got out, I can too! | No fair, you can make us stay in here! |
| OK, we need a new home with more freedom... this is nice, we can get out of our bed to go potty and Mom can escape over that bale of hay. | The babysitters are wondering when the newcomers will be big enough to play with! It's raining and raining and raining and we are all wet. | OK, this is good... now what? |
a day in the life of 2 week old puppies...
at one week...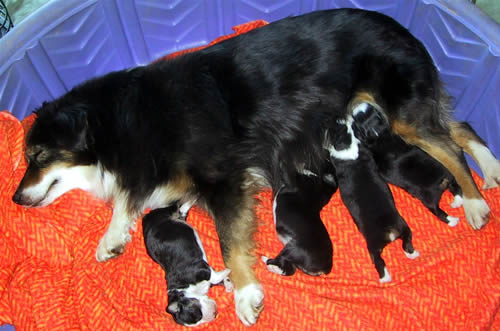 Copyright © 2003-2005 KissMeKennels.com