The Miniature American Shepherd has all the attributes of the Australian Shepherd, with all the advantages of a smaller dog. They weigh 15 to 40 pounds at maturity, and stand 13 to 18 inches tall. They come in coat colors of blue merle, red merle, black or red, all with or without copper and white trim. Their eyes may be blue, brown, amber, or one blue, one brown, flecked or marbled. Tails are sometimes natural bobs, longer ones are typically docked.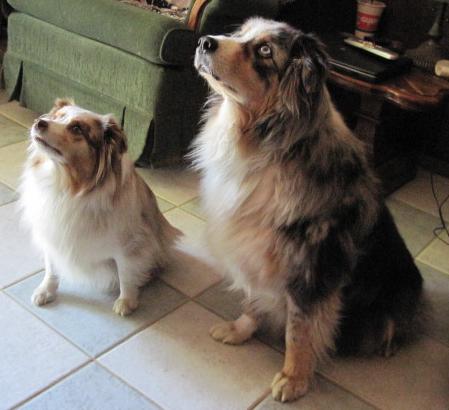 (Mini Aussie Ginger Snap and her big Aussie friend Keeper)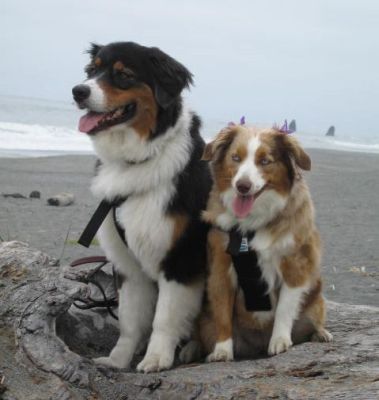 (Big Aussie Riley, and his Mini Aussie friend
Rusty
)
Miniature American Shepherds are happy, clean, loving, playful dogs. They make extremely loyal family pets and loving companions. They also make great working dogs, as they love to herd and are very intelligent and easy to train. Their unique size makes them perfectly suited to our growing urbanization, as well as making them fine traveling companions. With their many attributes you will find this amazingly versatile dog in the show ring, obedience ring, and agility courses, as well as working small stock and being used as therapy dogs.