Ranger aka Ice needs a new home!
This is a lovely one year old, neutered, blue merle male. He is loving and attentive to people, great recall, fetch potential, loves water, and gets along great with every dog he has met. A turnkey playmate! Needs an active lifestyle and lots of love and companionship. Good house citizen (confined to an x-pen overnight at his age) with an off switch!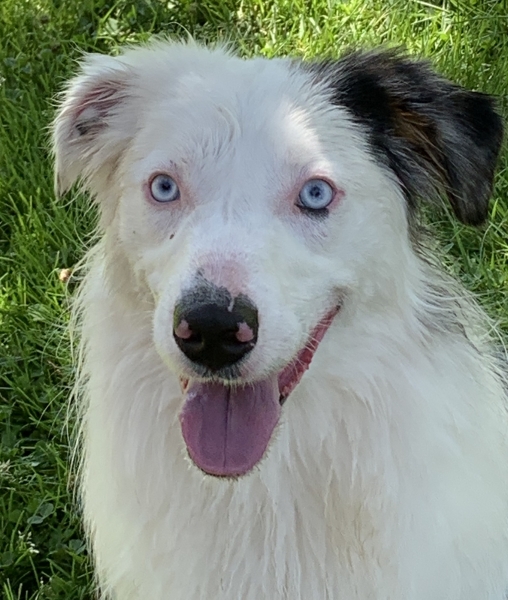 Playing with Dude - another one year old male.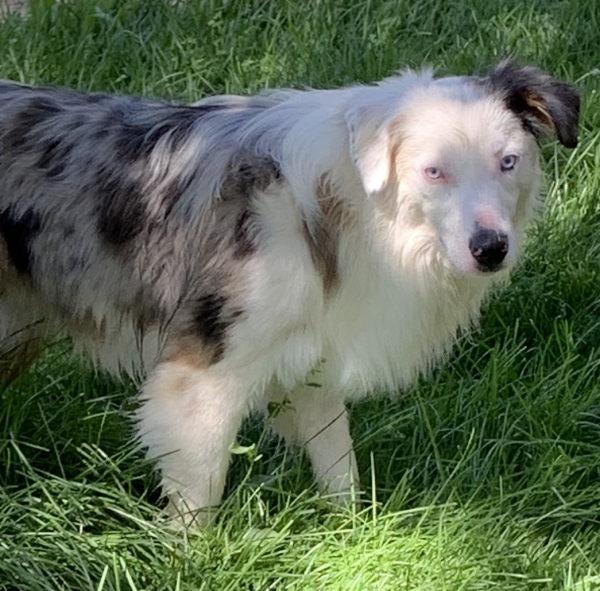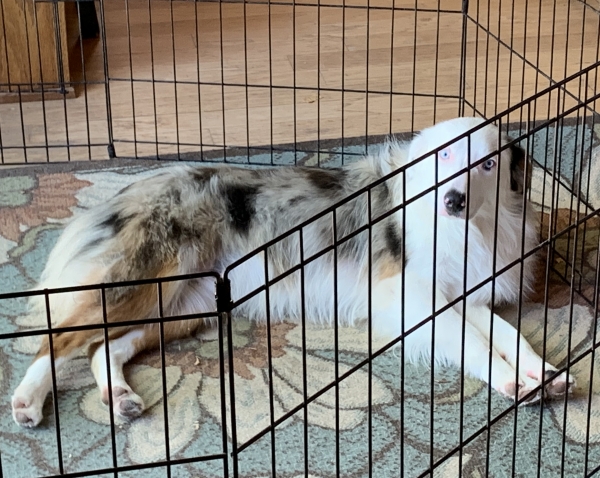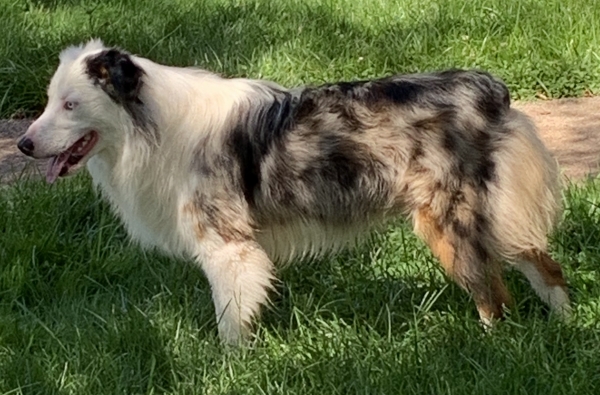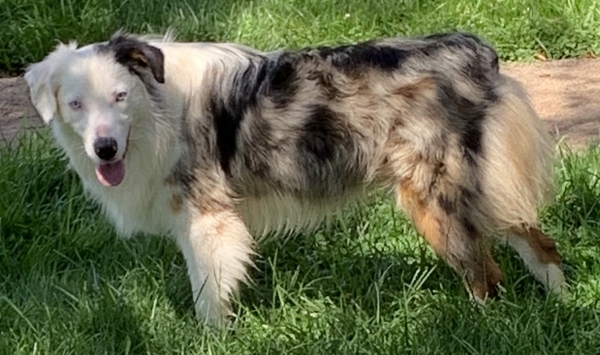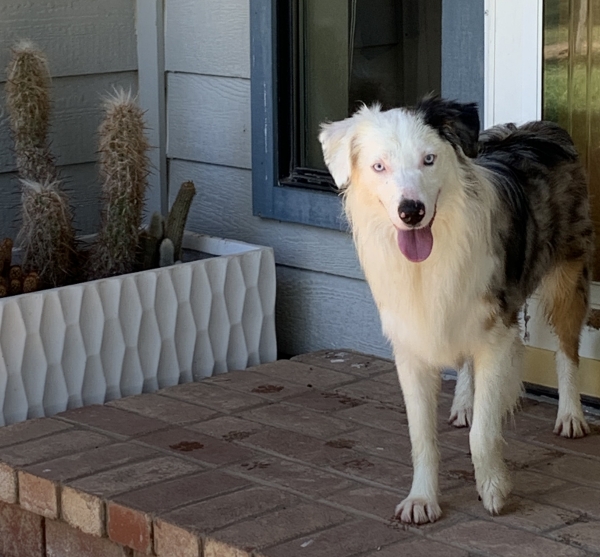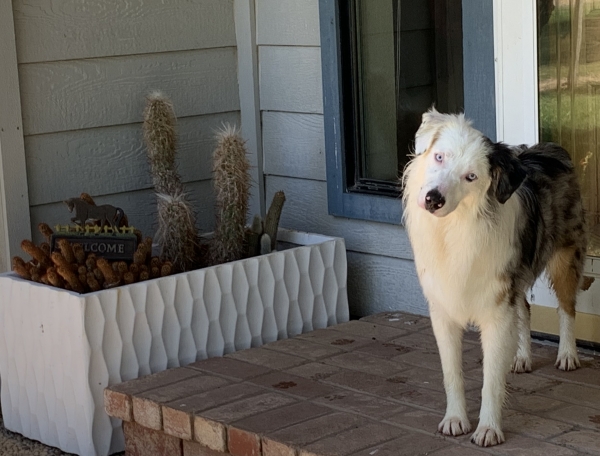 Playing with Mac - a five month old puppy.