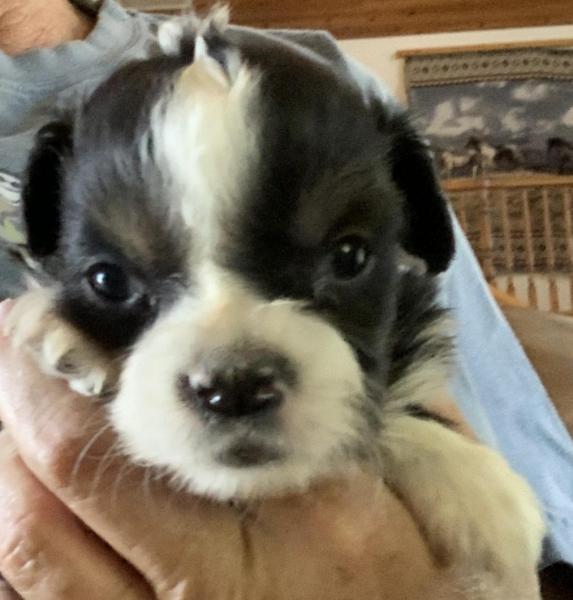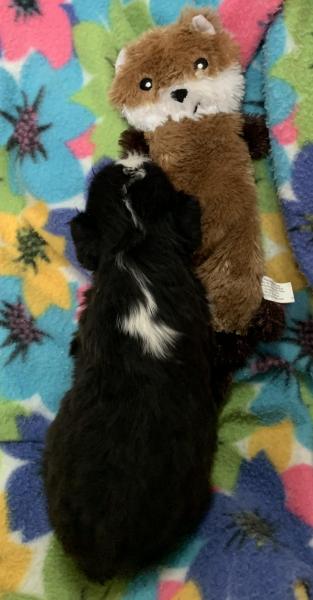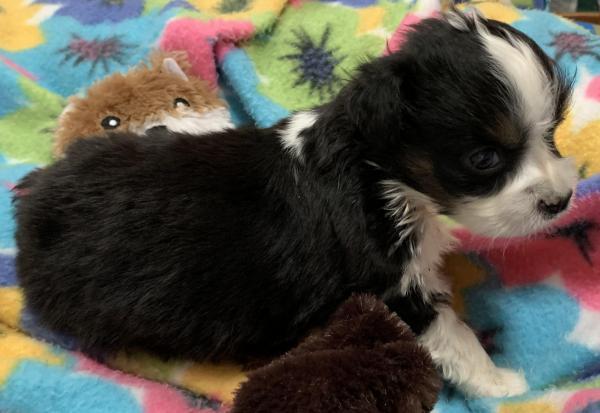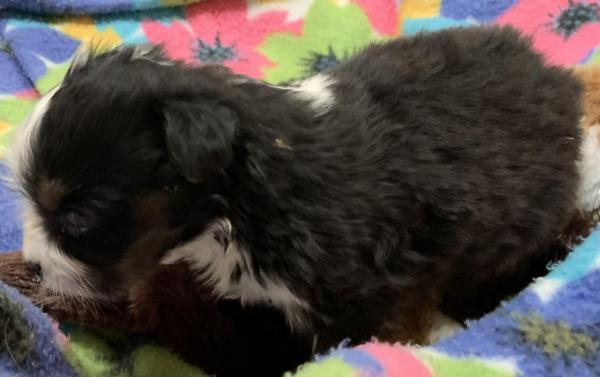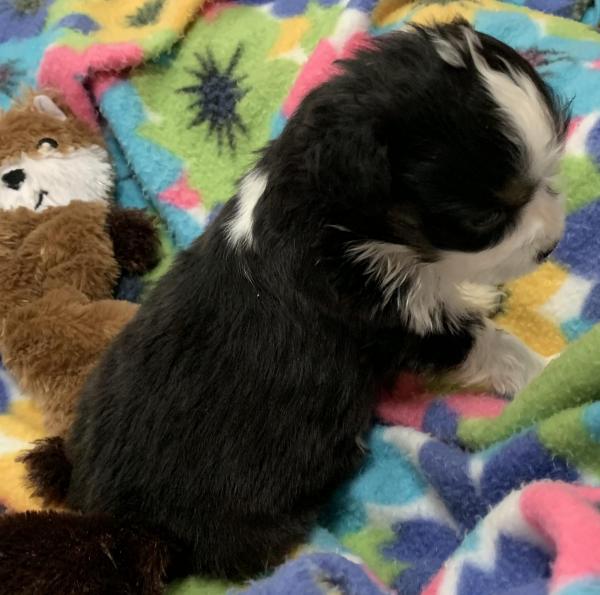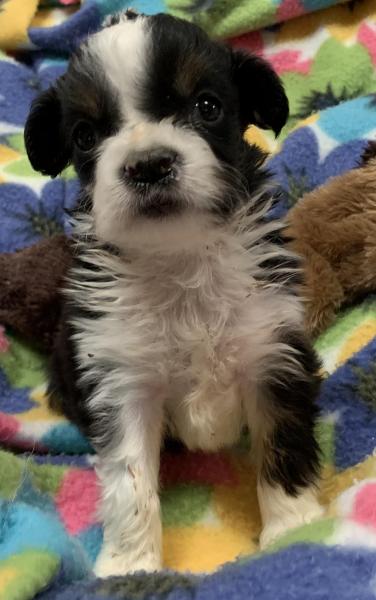 5 weeks old - learning to eat real food with Mom...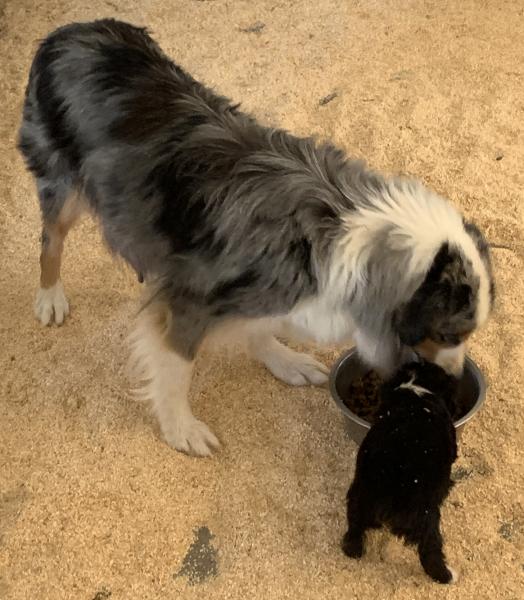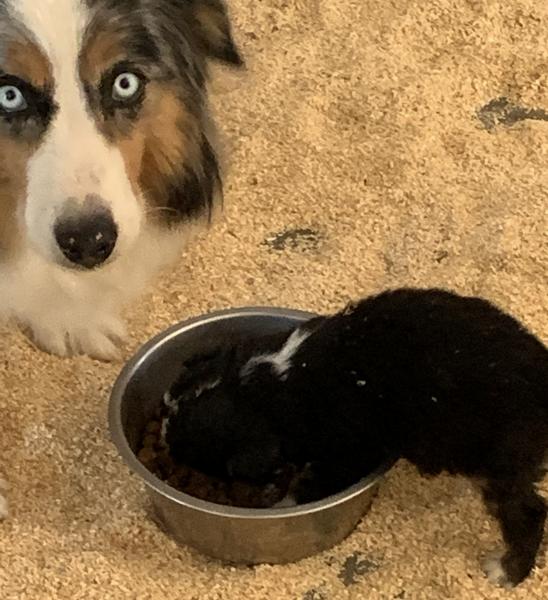 While the jealous peanut gallery looks on!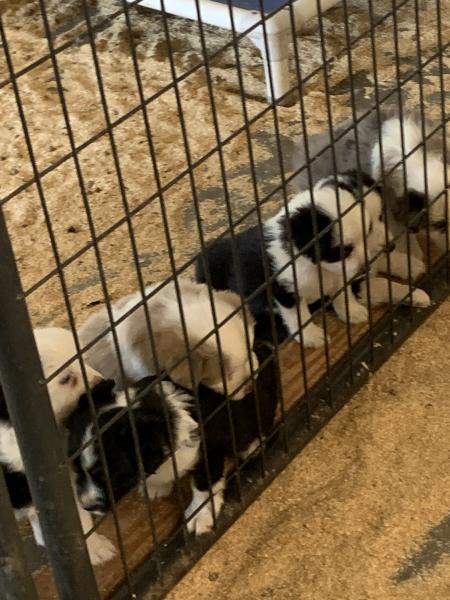 The jury is still out on this precious baby.
She is a runt and way behind the others.
She is eating and growing and developing -
playing with toys and trying to wrestle.
She looks kind of scruffy because
half of the time she is IN her food bowl!
She has graduated from a bottle and laps up
kibble soaked in puppy formula.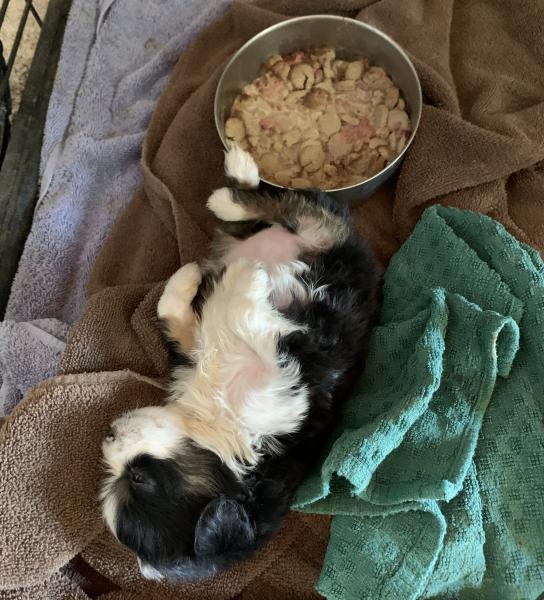 This tiny, tiny thing is 1/4 the size of her littermates.
I have hand fed her from 2 days old.
She sleeps in a crate in the house
but hangs out with the litter regularly.