Born November 13, 2019
| | | |
| --- | --- | --- |
| | X | |
Eight little darlings!
Click on their pictures to see more!


Chance Jr

(litter name Billy)
Blue Merle Male

Chance Jr now lives with
Ginna & Jan




Sheila
(litter name Cricket)
Blue Merle Female

Sheila now lives with
Shanna & Rhys

Zoey
(litter name Splenda)
Black Tri Female

Now loved by Stephanie!


Bella
(litter name Flutter)
Blue Merle Female

Bella now lives with
the Abrams family!

Frango
(litter name Riddle)
Black Tri Male

Frango is adored by
Nick & Jessica

Simon
(litter name Puzzle)
Black Tri Male

Simon is now loved
by Micaela!

Basil
(litter name Monkey)
Black Tri Male

Basil has gone to live with
Bethany & Luke!

Archie
(litter name Jester)
Blue Merle Male

Archie now lives with
the Toole family!
8 weeks old
Road trip to see the vet!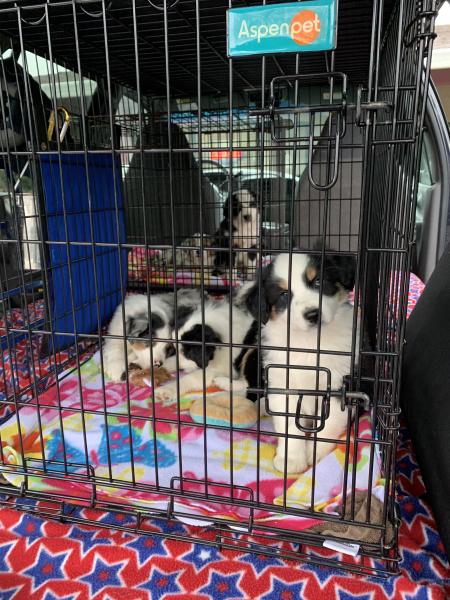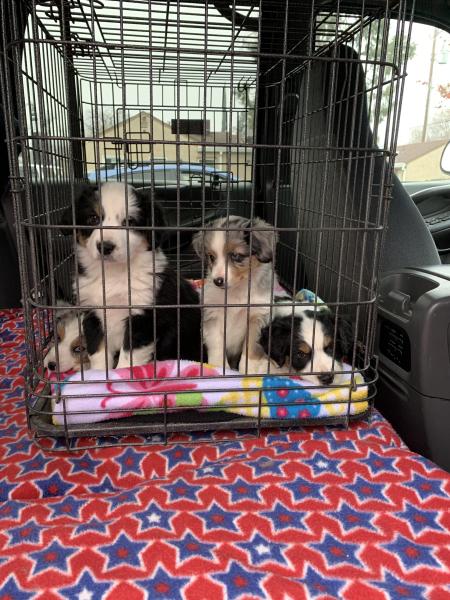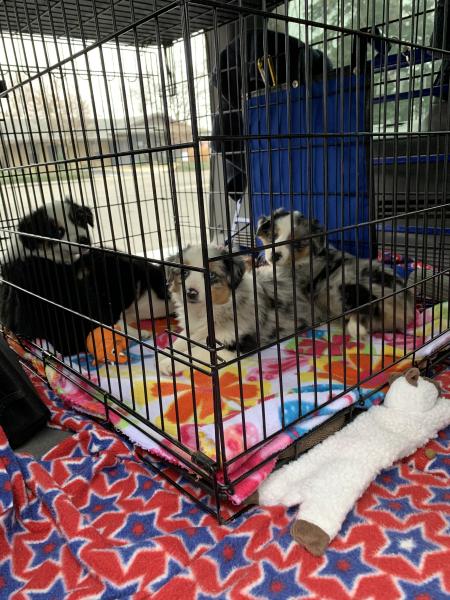 7 weeks old
Babysitter Ladybug cleaning Jester's ears!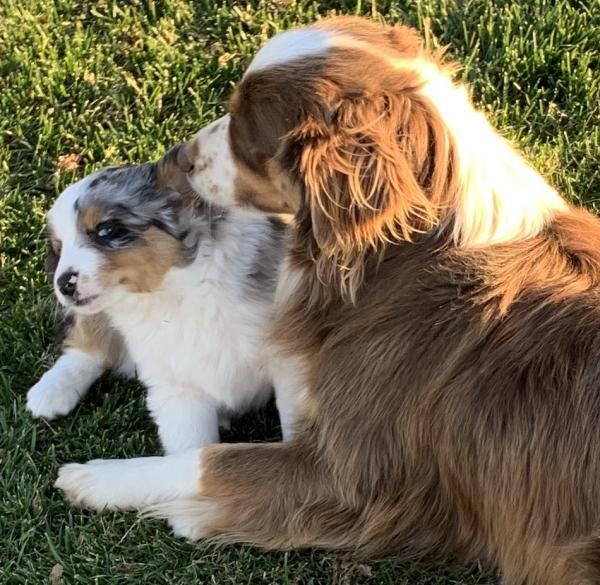 4 weeks old
we moved from the house to the indoor/outdoor pen in the shop
(that's Mom chowing down in the background)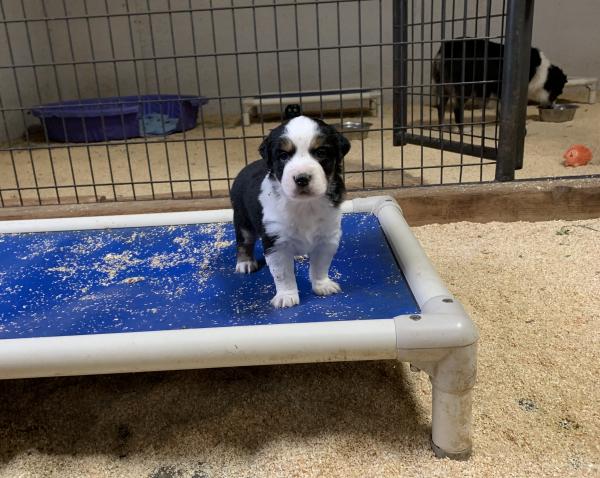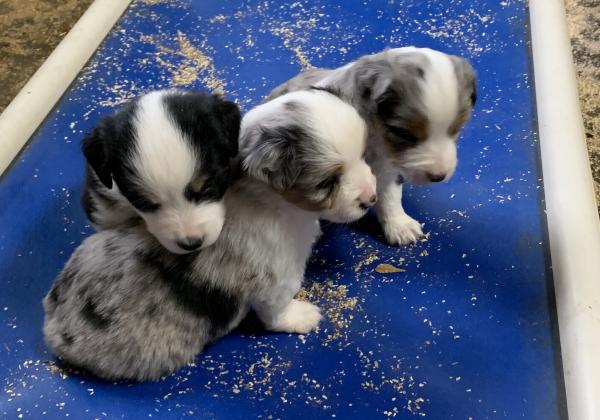 we discover Mom's food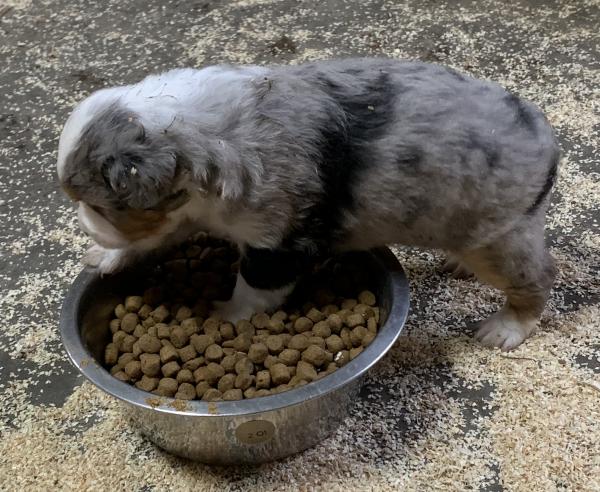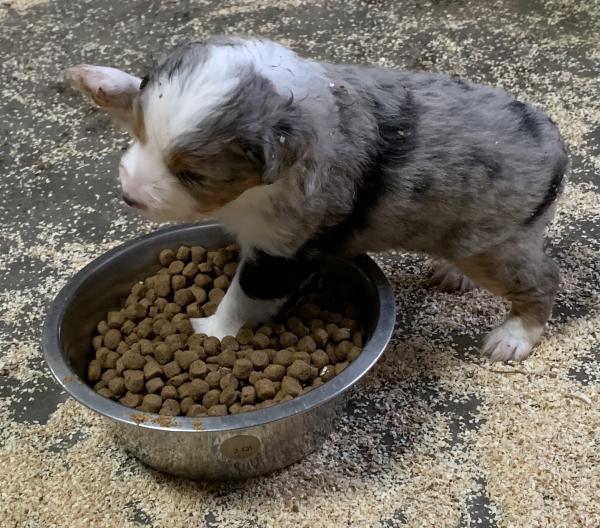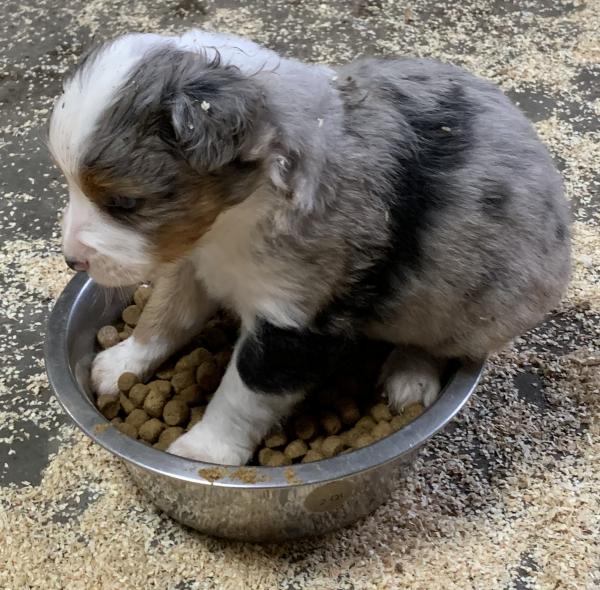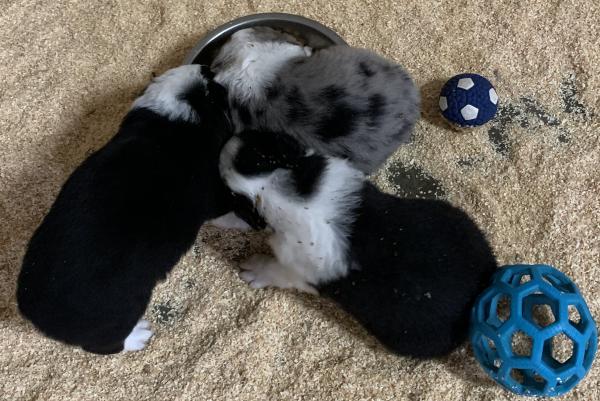 first intrepid explorer out the door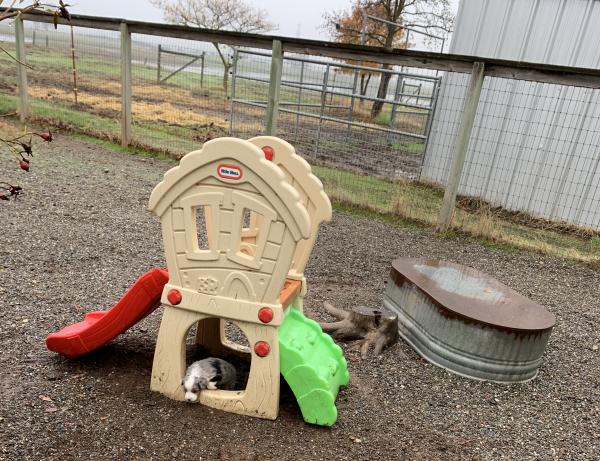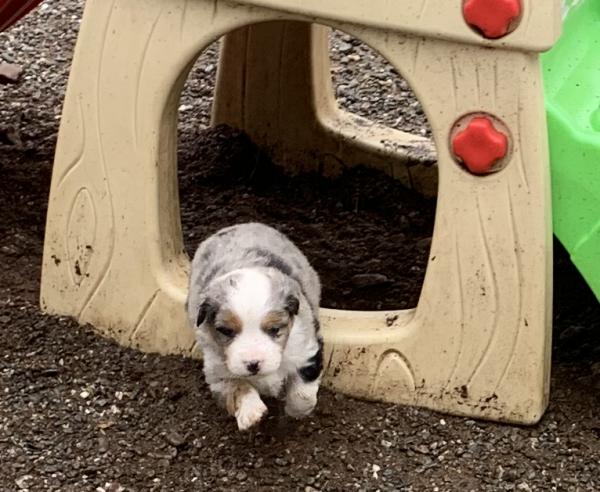 the rest follow suit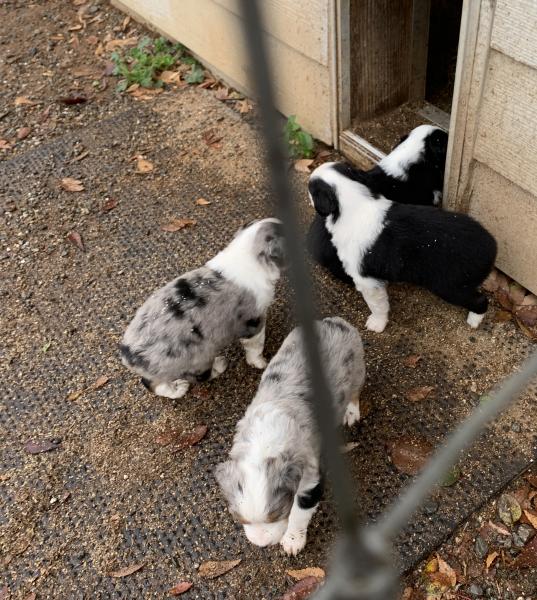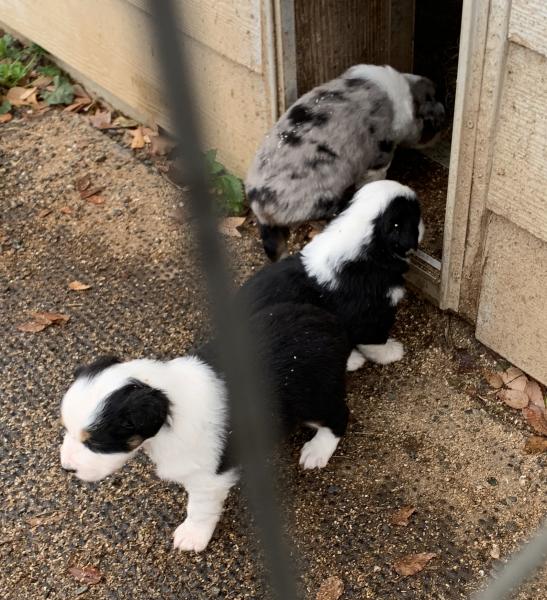 2 weeks old - we spend our days sleeping and eating