Born April 12, 2019
| | | |
| --- | --- | --- |
| | X | |
Eight little darlings!
Click on their pictures to see more...
Sammy
Blue Merle Male

Sammy is now best buds
with John & Donna!


Mila
(litter name Scamper)
Blue Merle Female

Mila now lives with Cristiana & Chad!

Lola
(litter name SweetPea)
Black Tri Female

Lola is loved by Lani & Lou!


Cali
(litter name Speckle)
Blue Merle Female

Cali is loved by
Michelle & Rawn

Kirby
(litter name Sandman)
Blue Merle Male

Kirby is now loved by
Chris & Vanessa & Evan!

Finn
(litter name Sly)
Black Tri Male

Finn has joined the
Turner family!

Roni
(litter name Slinky)
Black Tri Female

Roni now lives with
Rich & Tara!

Eliot
(litter name Saltydog)
Blue Merle Male

Eliot is enjoying life
with Lynn & Chuck!
Road Trip To The Vet For Checkups
We All Got A+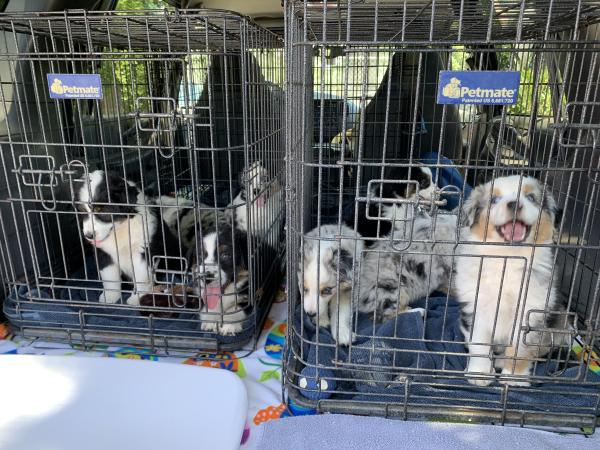 Tommy Pays Us A Visit
Not Sharing My Favorite Toy...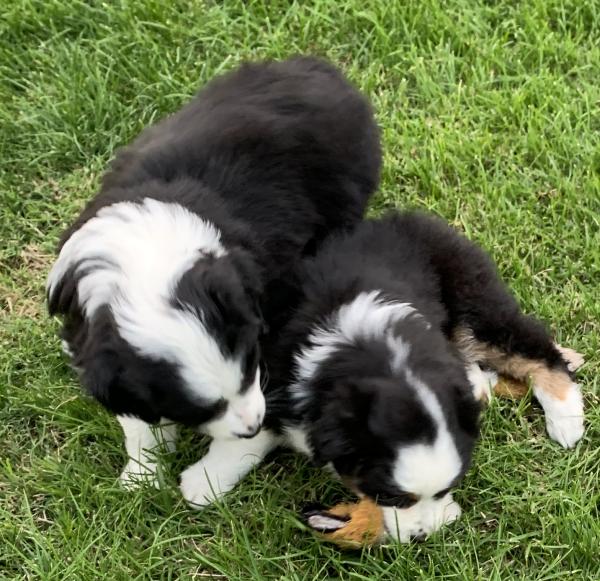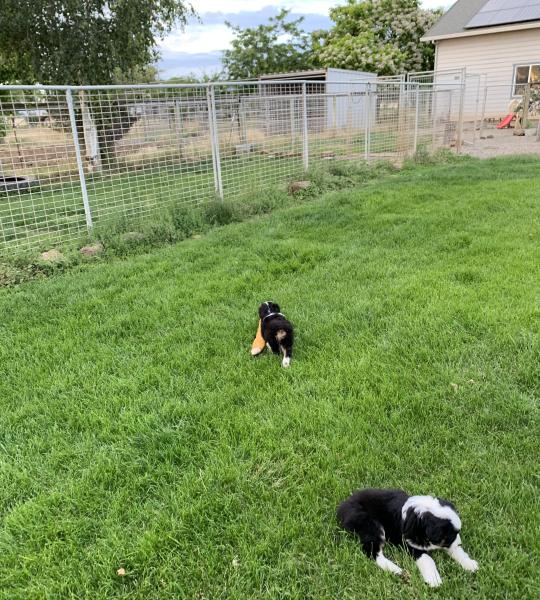 Puppy Wrestling...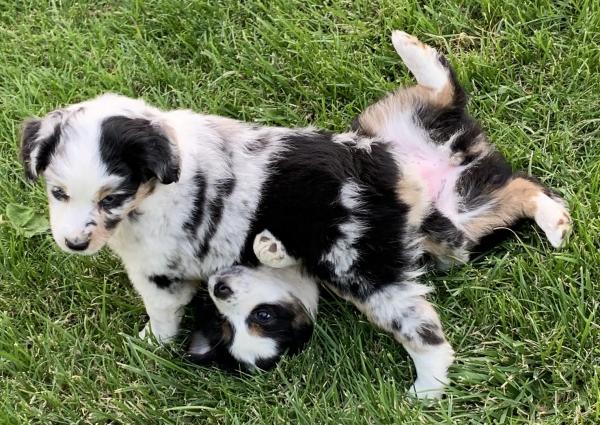 Meeting Tommy the Cat!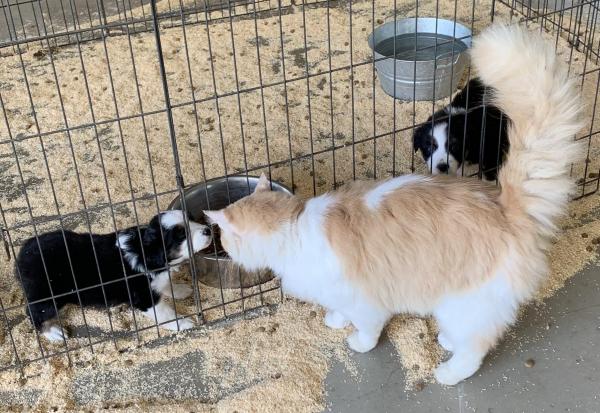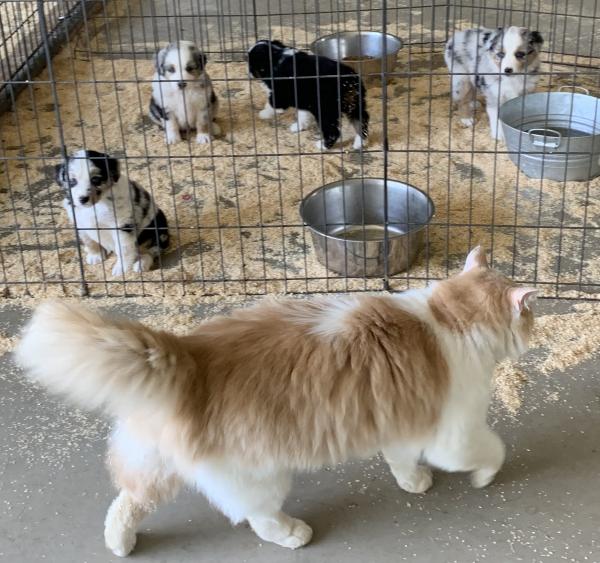 We are learning to eat and drink!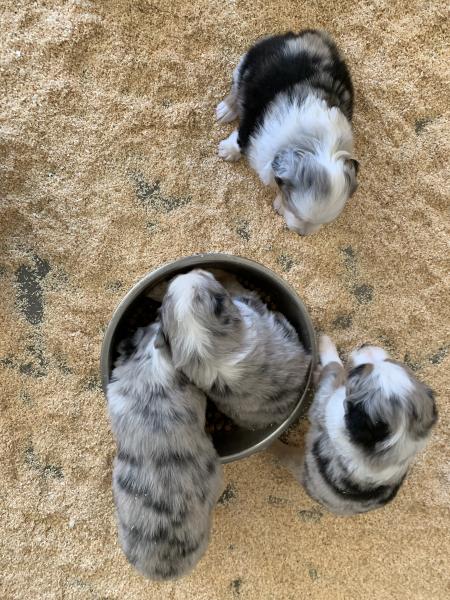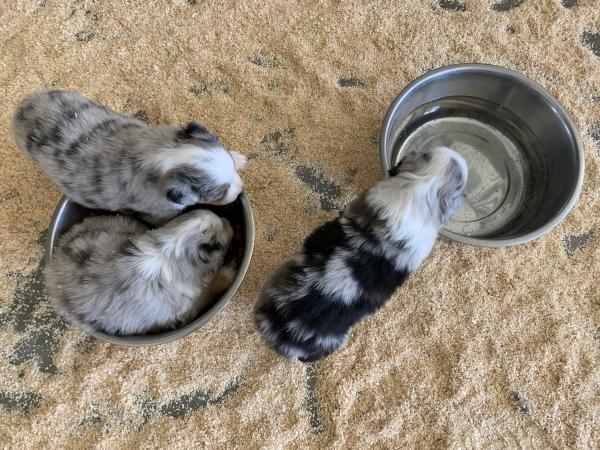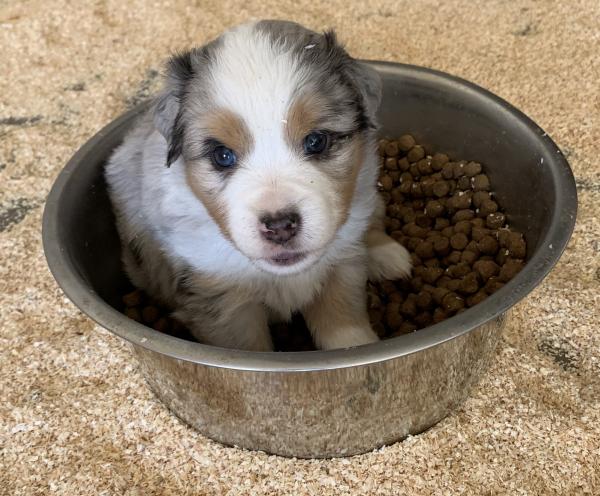 A job well done!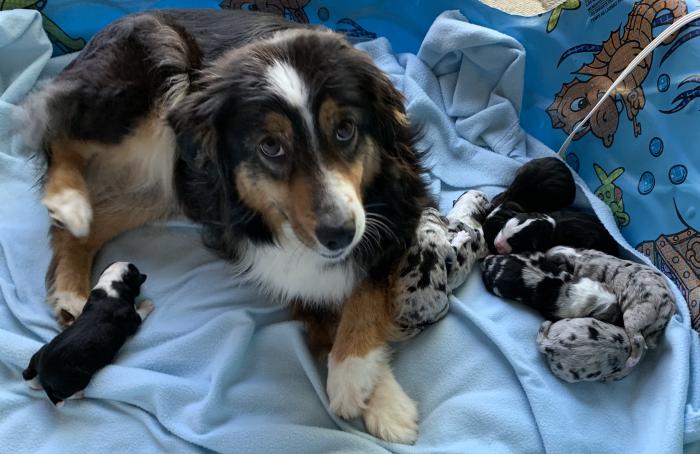 What have we here?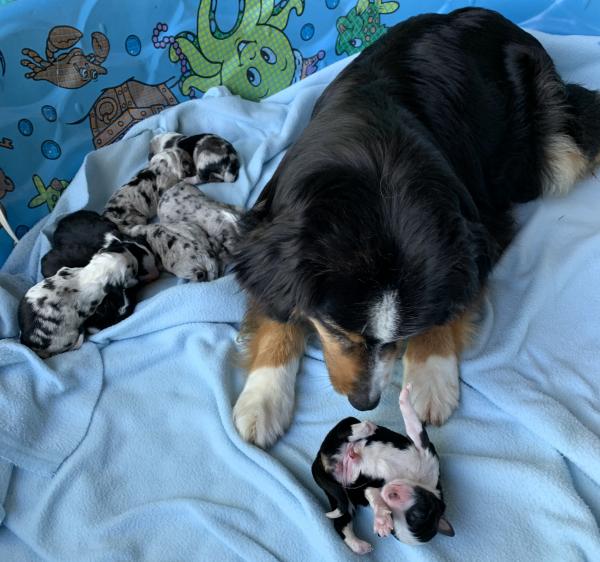 I'm about to pop!