Favorite place to run and play!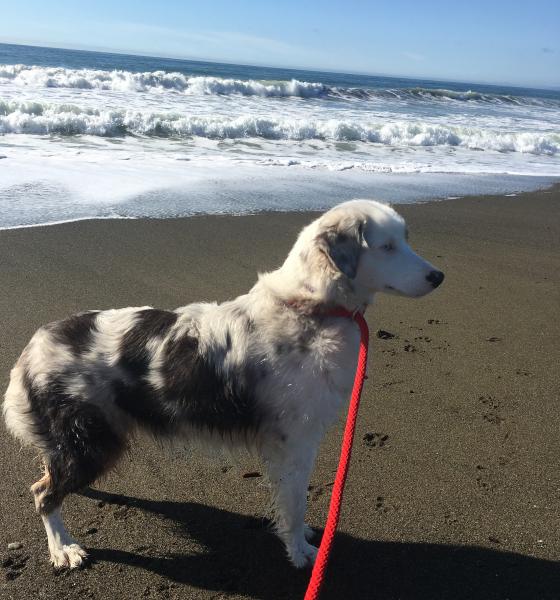 Relaxing in her new home...
Blossom has gone to live the good life with Tina & Greg!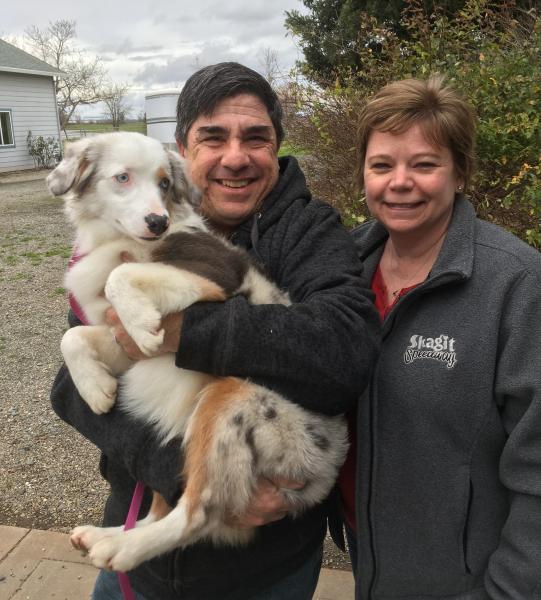 Blossom is the sweetest girl. She is on the quiet side. A little cautious about new things, always waiting to let the brothers go first! She can wrestle and play with the best of them though. She is a snuggler and excellent lap warmer! Blossom is a blue merle with the dilute gene. Her entire coat is diluted - the black spots are grey and the grey areas are a very light grey (almost white). She has a bit of copper trim here and there, and striking blue eyes.