Eddie in his favorite spot!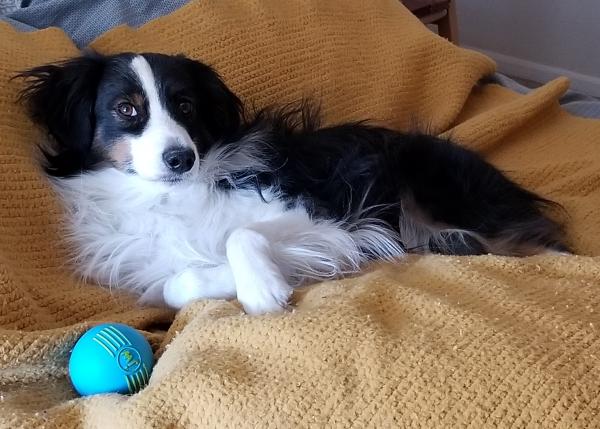 Sadly, Brewster has gone to the rainbow bridge - Eddie and David are pack...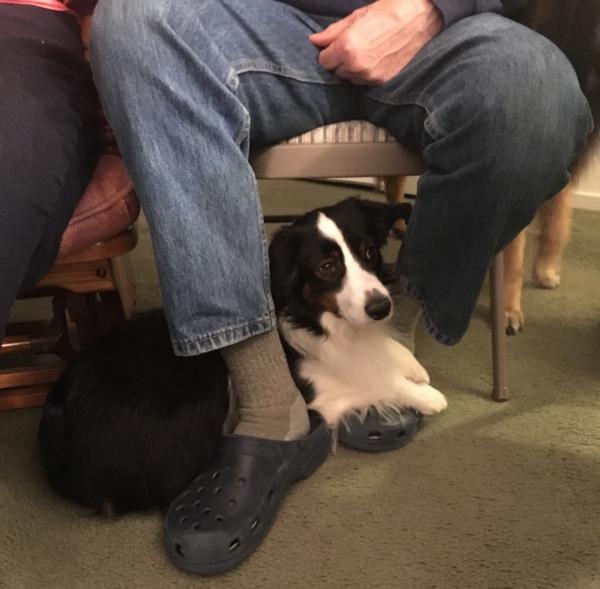 Eddie has found his furever home with David & Brewster!!!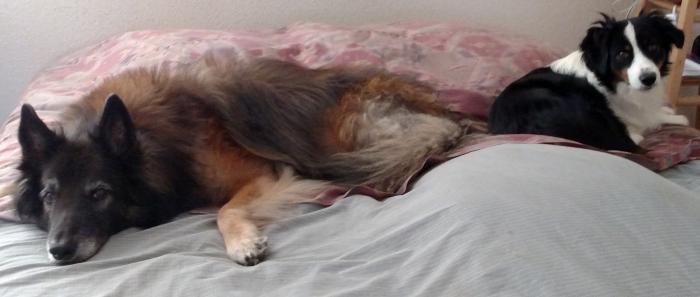 Eddie gets a couple of visitors...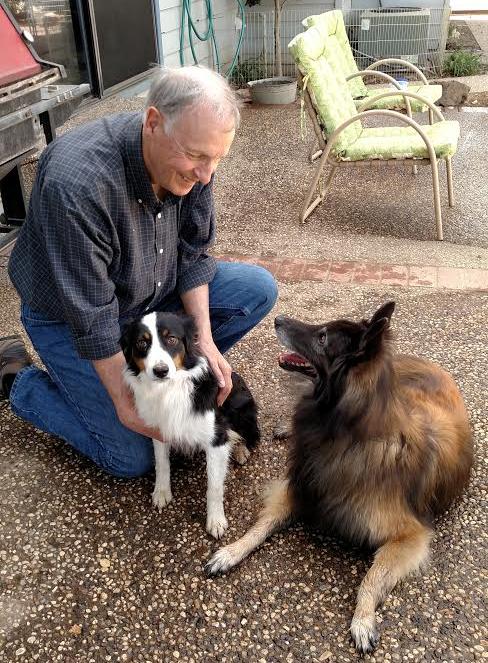 Eddie was not happy in his living situation with his first owners (apartment living in the city). He is a bit noise sensitive and gets overwhelmed by too much stimulation. So I accepted him back and refunded their money. He has been with me for several months while he settles and I could evaluate him and work with him. He is a total love bug once he knows you. He is very toy motivated. He gets along really well with all other dogs and loves playing - wrestling, king of the mountain, keep-away, fetch! He is on the submissive side in his interaction with other dogs. He has strong herding instincts. He is an excellent citizen in the house. I am looking for the perfect home for Eddie! One where he will not be overstimulated (no super noisy environments, small children, etc.), where he will have lots of time with his owner, with someone that will really bond with him and love him and work with him gently to increase his confidence. The person that does will be rewarded in spades as Eddie has a lot of love to give!
Here is Eddie at ~9 months...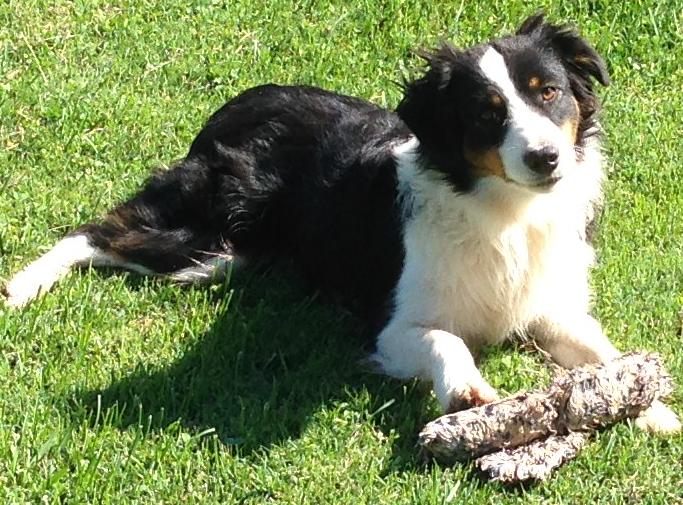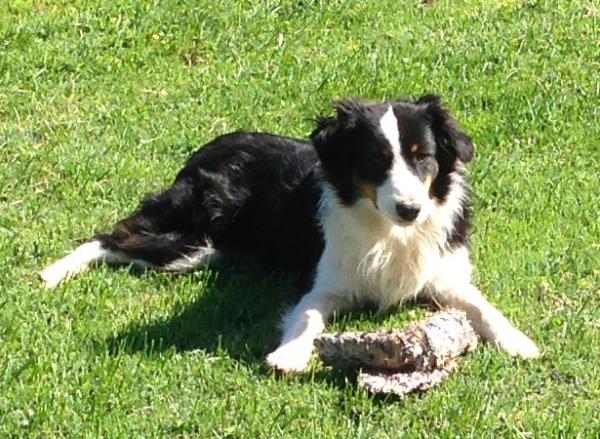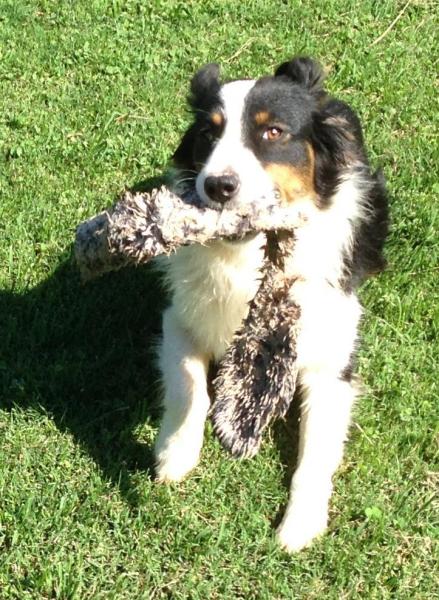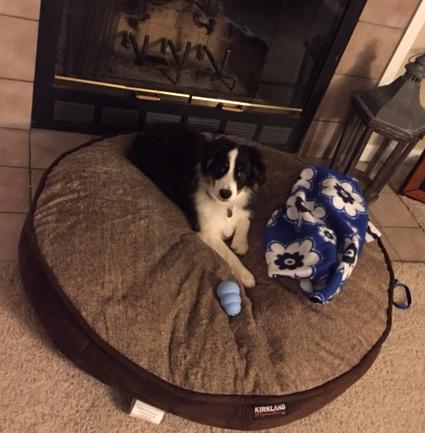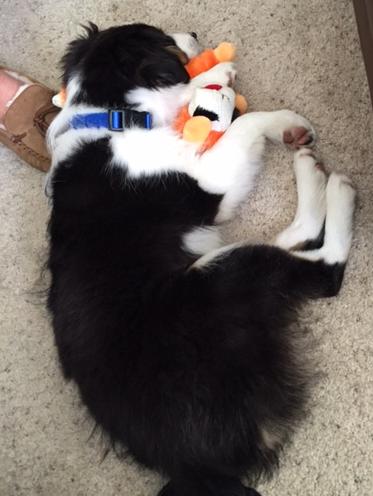 Eddie is a happy-go-lucky puppy!
Loves everybody and loves to run and play.

11 weeks old






6 weeks old





3 weeks old