Bear
Black Tri Female
Brown Eyes
Bear is a brave girl.
She was first to make little growly noises. She was one of the first to head out the doggie door.
She loves the older dogs - the two adult boys, Max and Mel, spend some time with the pups.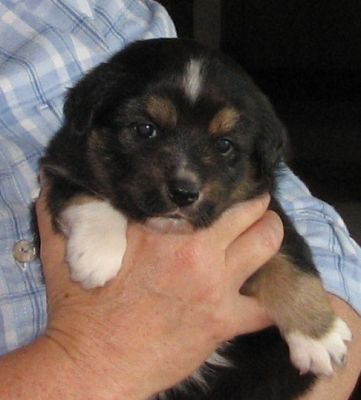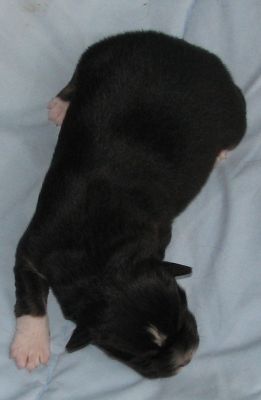 Copyright © 2003-2008 KissMeKennels.com