Duncan Joy
Black tri female from November 2002 Cocoa x Joy litter.
Extremely adorable, with her black face, copper points, and white chest.
She is an adventurous soul. She was the first to go exploring when the pups learned to walk.
She is very sassy with her siblings, always grabbing the toy and running with it.
Duncan Joy is now living with Lisa in Orangevale, CA.
At 1 year she is 21 lb. and about 15.5 inches:

At 6 months: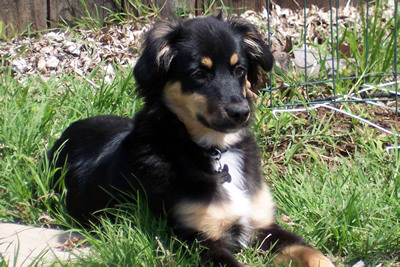 At 8 weeks: